The Kotel
We created the following materials for the Jewish Agency's exploration of solutions for the Western Wall, in February 2013, and thought they may be of more general value. Since then, Natan Sharansky, the Chair of the Jewish Agency for Israel, moved forward with his recommendations for the Prime Minister, and Rabbi Yitz Greenberg called for the orthodox establishment to support it.  This additional article explores the Israel-Diaspora divide on the subject. As of mid-June 2013, significant concerns about the feasibility of Sharansky's plan have arisen.
This was the opening video at the start of the Town Hall Meeting convened by Natan Sharansky and the Committee for the Unity of the Jewish People.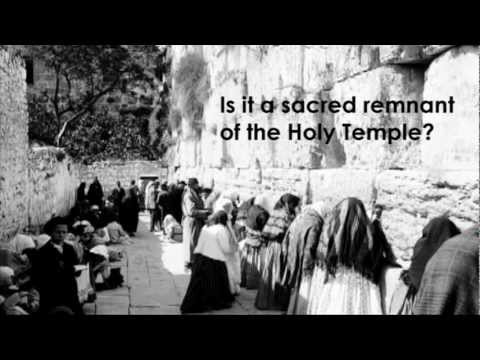 This is a thought-sheet, meant to be printed on A4 paper and folded in two. Click here for a free printable download.
This is a timeline, also for an A4 fold. Click here for a free printable download.