Arts Programmers
Welcome Educators!
We believe you may be interested in the following materials:
From book guides to film guides to in-depth artist explorations – feel free to browse and use.
How can your unique arts and culture perspective benefit the community's Yom Ha'atzmaut celebrations? Some materials to help you think through some of the issues.
The original article, that draws direct connections between the current needs of Israel Engagement, and the arts.
Below you can also find all the materials posted that have been earmarked for your interest.
---
October 27, 2014 by Robbie Gringras
Here is the thing about the Berlin Balagan and the Milky Moan. They have nothing to do with the city of Berlin or the Milky dessert.
The controversy has been simmering for some time. Young Israelis have been working to attain European passports so as to more easily leave Israel. Berlin is their most attractive and symbolically incendiary European destination. The thought that an Israeli could actively seek to live in the Land of the Holocaust sends shivers down Zionist spines.
The rhetorical stakes are high.
Add to this the Milky rhetoric. An uproar began when it was revealed that the cheap Milky dessert created by Strauss Dairies – one of the early mainstay industries of the fledgling State of Israel – is available at a far cheaper price in Berlin, than it is in Israel. This in itself is not a great surprise. Nearly everything in the shops in Israel costs far less outside of Israel. You can even buy those Osem yellow crunchy things that you put in your soup for less in London than you can in Lod.
The "Milky Protest" insisted that the lower price of a dessert in Berlin was symbolic of the incredibly high cost of living in Israel. Of course for those opposing this critique of the cost of living – politicians responsible for it mainly –  the "Milky Protest" was symbolic of something else. It was symbolic of the trivial minds of empty people who contemplate or even commit Yerida (emigrating from Israel).
Combine the sacred cows of Holocaust and Yerida, together with the increasingly evident but wholly untended issue of socio-economic hardship, and inevitably you find more heat than light. This cartoon by Shay Charka, adding Milky cartons to "Shoes on the Danube" memorial offer a measure of the mainstream outrage.
Charka's hyperbolic critique is reinforced by more extreme expressions of the Berlin Milky protest. Emboldened by the discourse of yerida (and no doubt encouraged by the way in which establishment Zionist organisations have taken to embracing not rejecting "Israelis living abroad") one group brazenly presents its relationship to the State of Israel as nothing more than a financial transaction between customer and server: "Waiter!" cries the facebook meme, "There's a fly in my Country." Make no mistake about it, urges the small print, "Just as you would exchange your soup that had a fly in it, so it is entirely your right to move on, and exchange a State that is rotten from within."
This black-and-white argument, between idealist Zionists versus empty nihilists, was bound to get more interesting the moment people started singing about it.
Here is a wonderfully upbeat and irreverent song and clip from the Israeli band Shmeml, who don't look to me to be making yerida any time soon. But they make it very clear from the outset that many of their friends have…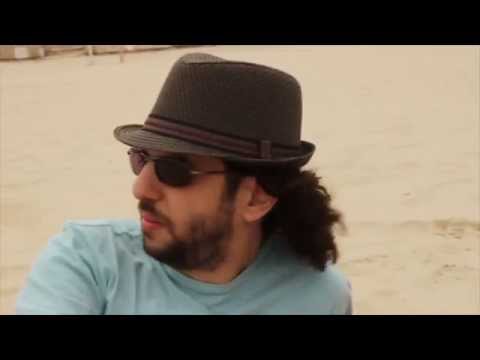 "Let's be honest", the bald band leader invites:
Grandma and Grandpa didn't come here out of Zionism
They fled here because they didn't want to die
And now they realize that it's not really life here
So ideology is not an issue: What is at issue is the cost of living. And this is too high. Hence the same grandparents who fled to Israel for a life, now encourage their children to leave the same country for a better life.
This might be seen as further reinforcing the "fly in my soup" image of the protesters, until one looks to the song's hyper-Zionist idiom. In the space of one verse and chorus it manages to reference Israel's National Anthem, iconic liturgical references to Jerusalem, and even Naomi Shemer's Jerusalem of Gold. For someone praising life in Berlin, this is rather Israel-centric language to be using!
Which is of course its main underlying point. The singer is not looking to leave Israel – he loves the land and the language. He would happily hang out by the Kinneret all day. ("If there is any of it left", he wryly comments, either in reference to its drying out, or to the way in which private pay-through-the-nose beaches have occupied every inch of its beaches).
Most "milky protesters", like the tent-dwellers of the 2011 summer protests, do not wish to leave Israel. Indeed most statistics (notoriously difficult to verify) point to the fact that very few young Israelis are actually emigrating. Their protest is not against Israel or against Zionism. If anything theirs is a Zionist call to put the State back into the Jewish State, rather than handing it over to the super-rich whose allegiances are only to profit and not the People.
In this sense this second song, ostensibly attacking the pro-Berlin crowd, would seem in the end to be supporting their sentiment.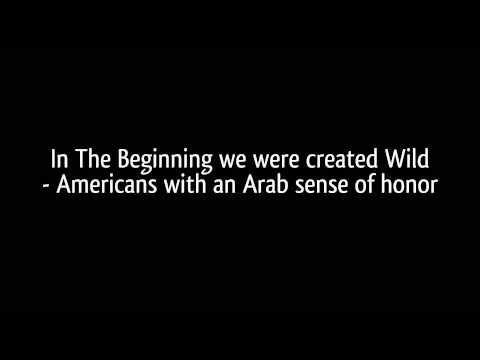 "This Ain't Europe" speaks street. It tells the hipsters and the rich girls that they won't feel at home in Berlin. The threat of anti-semitism is as thinly veiled as the first song boldly decries its misuse by politicians (They once again pin on me/The yellow star like a medal of honor"). The assumption behind the second song is that those aiming for Berlin are not rejecting Israeli financial policy, but Israeli culture. Israel ain't Europe, the song chides. Here life is loud, we are Americans with an Arab sense of honor, but life here is addictive.
In this sense the two songs agree with each other. They both love Israel.
It is in listening to the different musical styles of the songs that it comes clear their disagreement is over a far deeper conflict than yerida.
The Ashkenazi/Mizrachi divide.
While "Here it ain't Europe" mixes classic Israeli accordion and clubbing sounds, its singer – Margalit Tzanani – places it firmly in the Mizrachi musical genre. The rhythms, her trilling vocals, and Tzanani's decades-old reputation as a Mizrachi musician and cultural icon, do not let us ignore the Mizrachi call to the Ashkenazi "Miss Hipster".
It is, after all, only the Ashkenazi Israeli who will find an easy life in Europe. First, in an irony that is almost nauseating, an Ashkenazi Israeli is more likely to be able to obtain a European passport, since his or her grandparents are more likely to have fled the Holocaust from there. Second, the less "Middle Eastern" one looks in Europe these days, the more likely you are going to fit in.
The Shmeml boys unconsciously affirm this Berlin trend as Ashkenazi, when they level with us that their Grandparents fled for their lives for Israel, not necessarily driven by Zionist ideology. This was certainly the experience of most Ashkenazi immigrants to Israel. But the vast majority of Mizrachi Jews made aliya out of a desire to rebuild Zion. Very few Jews from Morocco "fled" to Israel.
And it is underneath these deep wounds in the Israel psyche – that of continued Ashkenazi hegemony ignoring Mizrachi needs, and that even more basic fear of abandonment that the threat of yerida awakens – that the urgent needs for social and economic reform will be buried once more…
In 2010 the Israeli journalist Shlomi Eldar made a documentary about a Gazan family that brings their baby for a life-saving transplant in an Israeli hospital. The movie is built with great sensitivity and an eye for painful irony and complexity galore.
Here Dr Raz Somech explains the story behind the film, at the Montreal Film Festival.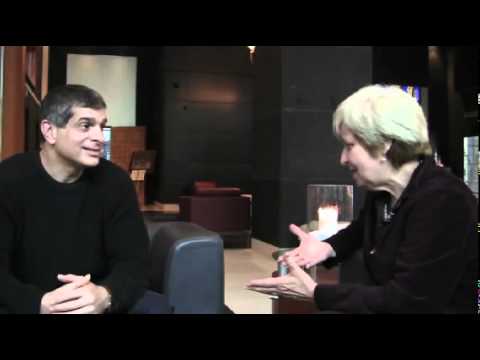 At one point the mother asserts that she would be happy if her child under treatment were to grow up to be a suicide bomber – to the horror of Eldar. As the full story unfolds, we learn of the difference between the mother's pronouncements for fear of Hamas reprisals, and her true respect and affection for Israel and its doctors. If these struggles were not enough, during the treatment, their doctor is called up for reserve duty – fighting in Gaza. For a full synopsis, read here.
For a community or campus wishing to delve into the human heart of the complexities of Israel and Gaza's desperate embrace, Precious Life is an excellent place to start.
We recommend providing free coffee at a nearby cafe after the screening, and putting these place-mats on each table. In this way discussion can be encouraged without being forced.
The guide was first created for the screening at JW3.
Click here for free print-out.
In order to obtain a copy of the film contact Bleiberg Entertainment
Singer-songwriter Yonatan Raza'el went to the shiva house of the Frankel family, after the murder of their son, Naftali Frankel. Later at a concert he confided that Rachel Frankel, Naftali's mother, found him sitting in a corner and said to him: "Yonatan, I don't know if you know this, but all we have to say now is "I am unworthy of all the kindness that You have so steadfastly shown Your servant."
She was both quoting from the book of Genesis 32, and also from Yonatan's award-winning song: Ktonti – I am unworthy.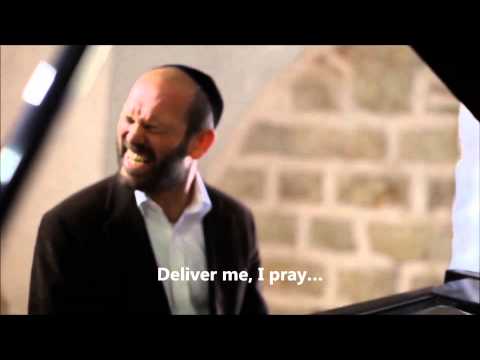 May 15, 2014 by Makom
It may be fair to say that while most Israelis were surprised at the conviction of Ehud Olmert, and even at Olmert's involvement in illegal activities, few Israelis were surprised to learn of corruption in the higher echelons of the State. After all, Ehud Olmert is far from the first minister of government to be sent to prison for corruption-related charges.
Here are HaDag Nachash's top three songs of political corruption…
"Only Here I feel at home, although I'm angry about the corruption" (in the days when Makom was called NACIE…)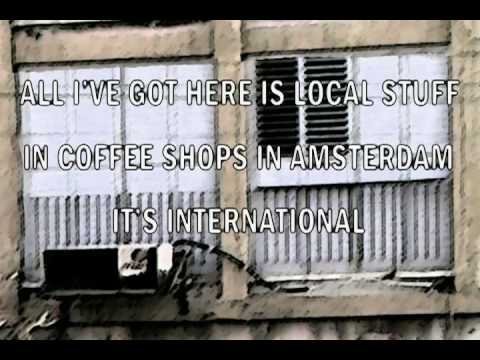 "I've had it up to here with political parties…" The FishSnakers' take on Meir Ariel's timeless lyrics.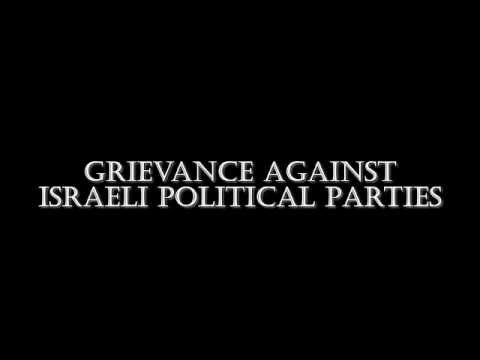 Raging against the machine… it's time to wake up… (click on captions for subtitles we provided)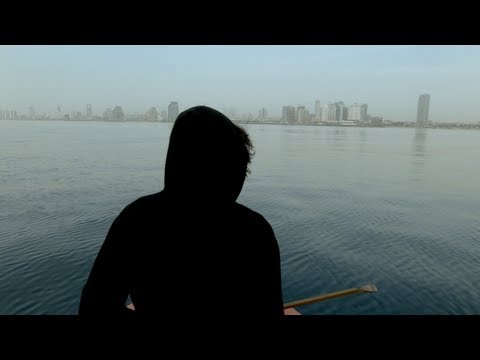 Do you run a book club in your organisation? Why not suggest studying books by Israeli writers?
Here we offer book guides to novels written by Israeli novelists, that are available in English translations. Just click on an image to reach the downloadable guide.
Feel free to suggest additional books to write guides for, and let us know how and where you are using these guides.
Here is our guide to: THE LOVER, By A.B. Yehoshua
April 9, 2014 by Robbie Gringras
I'm very excited about London, these days.
Starting on 27th April there's going to be a massive Israel festival leading up to Yom Ha'atzmaut on the night of May 5th.
It's the JW3 inaugural Chag Ha'atzmaut, that we at Makom consulted on.
I think it's just a fantastic program, and I'm going to spend the next 9 days explaining why.
As its title suggests, the festival deals with the Party and the Political – fun stuff and serious stuff, panels and lectures, performances and screenings. The festival has everything – live music and live parody; Brits discussing Israel and Israelis discussing Israel; films and art and theatre; amazing dance workshops and kids' events.
What gets me most buzzed is that JW3 has made such a bold statement: That Israel is important to them – important enough to relate to Israel's dynamic complexity as an honest adventure that has room for celebration and for deep questioning.
First up tomorrow: Hallelujah! With Live Performance by Kobi Oz, and the film Precious Life.
Originally published 2007
In Eurovisionland, things like this aren't supposed to happen.
In Eurovisionland everybody is smiling, all songs are catchy, and boom boom bingabang is a challenging lyric. This year, it's all going to be different. And it's all Israel's fault.
The Eurovision Song Contest is Europe's leading annual song contest, drawing huge numbers of viewers, and the continent's greatest musical talent. Every country selects their own favorite original song, and sends off their hero to compete for the crown of the best song in Europe that year. Unlike X Factor, the emphasis here is on the song-writing itself, and not necessarily on the performer.
 
Are HaDag Nahash coming to perform for you?
Why not make sure that everyone enjoys their lyrics as well as their music?
All you need to do is set up a screen above the stage, a computer projector, and download these powerpoints…
Grievance against Political Parties
Then all you need is someone who is a fan of the band, whose Hebrew is as good as their English, and who has a spare finger to keep clicking…. You can find a few more tips here in our section on booking Israeli bands.
Two more things:
Please keep our logos on the slides – we're not asking for any payment, just acknowledgment.
Find out more about HaDag Nahash from their official site, here.
A beautiful documentary about the Idan Reichel Project on their first visit to Ethiopia. The movie follows the whole band, but in particular the experiences of the two Ethiopian-Israelis, one of whom has memories of his life in Ethiopia, and the other who remembers nothing. A wonderful exploration of music, home, and identity. 
Click here to download a discussion guide.
The film is available from ruth@ruthfilms.com
November 28, 2013 by Robbie Gringras
Along with the heart-felt tributes to Arik Einstein, there has been a fascinating undercurrent of emotional hoarding on the part of some Israelis. Assuming that no one outside of Israel has ever heard of Arik Einstein or any of his songs, they then make a further assumption that it is their job to explain what he and his music meant. Yet after this double-assumption, everything closes down. Writes Israeli-born Liel Leibovitz: "I have nothing to say to you about Arik Einstein. I'm sorry to sound like a prick, but you wouldn't get it." It's an extreme comment, but sums up a prevailing sentiment. Those non-Israelis, they won't get it.
There is something rather beautiful and also sad about this kind of response. The character and the music of Arik Einstein made its impact in the way the best of art should: Through our hearts. His music touched millions, each of whom received it as if created for them alone. This is the paradoxical magic of art. As a result, when feeling his loss, it is a personal emotional loss that – when we are sad – we sometimes fight to "own". "You wouldn't get it," is a perfect way to maintain the purity and unique authenticity of my pain. To Full Post