Thinking about Haredim
Our research for the Global Jewish Forum on Haredim and the Jewish Collective was enlightening. Over the next few weeks we shall be presenting here all the materials that we feel may shed some light on the complexities of the subject. We look forward to hearing your responses.
---
Here we present the video Makom created for the Global Jewish Forum in Jerusalem.
---
Some time before declaring himself as a political candidate, writer and broadcaster Yair Lapid spoke to the Haredi track of Kiryat Ono College. We felt the speech was worth translating…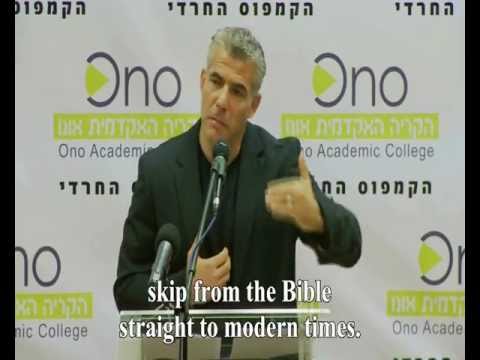 This article was commissioned by Makom for the second Global Jewish Forum, and is edited from in-depth consultation with experts in the field.
 Click here to download printable pdf
Click here to download kindle version
The relationship between the State of Israel and its Haredi population is of concern to the entire Jewish world. From the economic and social instability of an exponentially growing community of non-productive citizens, to the unsavory headlines about extreme and violent behavior, it is clear that a policy of laissez-faire can no longer be tolerated.
Yet how might we characterise the problem facing us? Is this a fundamental issue threatening the Jewish and liberal identity of the State of Israel? Or is this an issue of failed public policy that needs to be re-thought? To Full Post