The online version of this article is abbreviated. To see the full text, hover the cursor over the lines in bold, and a text box will appear.
We need to talk about Israel.
Too often it seems that our conversations about Israel are either too cerebral to be meaningful, or too passionate to be intelligent. We need to be able to bring both our heads and our hearts to bear. This is no easy task, as we face at least three challenges.
Tent or Tank?
How can we easily delineate the parameters of the tent, making it a Middle Eastern kind of tent – that has defined edges, but that is open to all sides?
Universal/Particular
How can we speak in universal terms without losing our own particular authenticity?
Simplifying Complexity

Finally, can we sum up the complexity in a simple way that isn't simplistic?
At Makom, the Israel Education Lab, we believe we have something to offer. An approach and a program that addresses all three of these challenges.
Let's start from the universal. We would suggest that there are four questions underlying all conflict in the world…
1. One driving question underlying most news headlines is "How do we keep safe?"
2. The second question is: "Who are We and how should We behave?"
3. The third question is simple, but growing increasingly complex: "How can we be free?"

4. Finally, as we are seeing that the questions of home, homeland, and territory has returned with ever-increasing urgency, we ask "How do we make a place our own?" 
Often the most burning issues draw on all four questions together. As refugees desperately seek safety in Europe, and Europeans ask themselves what is their distinctly European response as well as their national response, while the principle of freedom of movement is suddenly in question, and borders represent a moral challenge – we can see that addressing these four questions is a way of speaking to the world, not just to Jews.
From Universal to Jewish
What is the Jewish way of wording these crucial universally-shared questions?
We at Makom add a question-mark to the four Hebrew words that make up the penultimate line of the Hatikvah Israeli National Anthem:
"To be" asks questions of Safety and Security. "People" asks about who We are and how We should behave. "Free" asks about Rights and Responsibilities, and "In Our Land" asks questions of home, homeland, and borders.
Before breaking down how these four questions play out in an Israeli context, let's consider the four words as a sentence. "To Be a People, Free In Our Land" is something of a consensus aspiration. 
In this language of liberal national aspiration, Israel is the embodiment of being the People of Israel, Free in the Land of Israel. There is also significant international support for the Palestinians to be a Palestinian People Free in the Land of Palestine.
Anyone who does not agree that we have the right to be the People of Israel free in the Land of Israel, is "outside the tent".
Rather than excluding some, this construction allows us to understand and include many more people "inside the tent", and to dialogue far more constructively with those outside.
Here the Four Hatikvah Questions (4HQ) come into their own.  For while we can expect those "inside the tent" to agree with the sentence, we don't have to reach consensus on the answers to the questions!
To be? All of us inside the tent agree that Israel should exist. But we do not all agree on the way we should define an existential threat. It is entirely legitimate to argue about the best means to defeat or neutralize a threat, and we are bound to continue to question whether or when we are free to disregard a threat and to just be..
The Jewish People? It would be impossible to be "inside the tent" of pro-Israel discourse without acknowledging the centrality of the Jewish People to the enterprise. But it is completely fair to question the way in which Jewish tradition and religion plays a role in modern Israel. Questions of social solidarity within Israel, and between Jews throughout the world will always be ongoing policy questions. And the way in which the Jewish People should relate to people who are not Jewish will rightly resonate throughout our moral considerations. The fact that we might argue on this question does not make us anti-Zionists…
Free? To imagine a State of Israel that is not democratic is anathema to real lovers of Israel. But questions of pluralism,  electoral systems, of how ongoing control over areas East of the Green Line affects our democracy, questions of human rights, creativity, innovation – these are the kind of questions that keep us alive!
In Our Land? The days of considering the Uganda Plan are long gone – Israel must be located in Biblical Israel. But which part? How large a part? With access to other parts? What makes a homeland? These are all legitimate, live, and crucial questions.
The Zionist enterprise can be defined as the ongoing drive to implement ever-better answers to these four questions of Hope.
When it comes down to it, the Israel conversation is made up of four questions.
The Four Hatikvah Questions.
4HQ.  The Four Questions of Hope.
4HQ is a simple way to contain the complexity that is Israel. It is universal yet particular, and it offers a constructive approach to the "Big Tent".
How can we put 4HQ to use?
A Thinking Tool
First of all, 4HQ is a way to listen to Israel conversations, and a way to think clearly about Israel issues. What is she saying? What is he shouting about? Listen for which of the underlying questions they are asking, and address them. The conversation will be far richer, far more constructive. When the latest headline screams across the Washington Post or New York Times, see where it addresses which of the Four Hatikvah Questions. Is it about existential threat? Is it about being Jewish? Is it about democracy? The Land?
A Mapping and Planning Tool
When looking at a calendar of events, ask yourself whether you are covering all four of the questions? If you notice a weight on questions of security and land, with little addressing freedom, perhaps your programming has a right-leaning bias. If freedom dominates your agenda, with no acknowledgement of threats, then the chances are you are leaning left-wards! Programming that wishes to both represent the fullness of Israel, and the breadth of your community's connections to Israel, should attempt to address all four questions.
An Aid to Celebration
When we celebrate Chanukah, or Pesach, there are one or two texts, a few traditions, that we can easily refer to every year. But Yom Ha'atzmaut? What exactly is it that we are celebrating? For the first time in two thousand years, ever since May 14th, 1948, we have been able to answer all four primary questions of hope with a resounding "Yes!" Do we exist? Are we a living breathing People? Do we rule ourselves democratically in the Land of Israel? Yom Ha'atzmaut is the day to celebrate the fundamentals.
A Response Tool
When the latest hot topic comes burning across the media, and the community looks to you to convene a conversation in response, we tend to look to 4HQ. For example, when Prime Minister Netanyahu came to speak to the U.S. Congress, some communities wished to watch a live screening of the speech, and then sit around tables to talk about what they saw and heard. We at Makom provided them with discussion table mats, presenting key questions in the framework of 4HQ.
Makom training in 4HQ
Tools are one thing, but learning how to use them is another thing entirely!
Makom can come to you and run short or in-depth customized training for your staff, lay leaders, and/or para-professionals.
We can offer 4HQ training as a component of your trip to Israel, and/or build for you a a 4HQ-filtered tour of Israel.
You can turn to us for source materials, discussion guides, etc, according to your needs.
For more details please contact Robbie Gringras,
Makom's Creative Director, on robbieg [at] jafi [dot] org
First appeared on Yediot – the Online Magazine for Bnei Akiva, UK.
In order to respond to embedded questions, hover over the text in bold.
When you've been fed one narrative your whole life, the prospect of experiencing another is both daunting and enticing at the same time. When my dad suggested that he and I spend our daddy-daughter day out on a Palestinian tour of Hebron and Ramallah, I laughed, but agreed straight away. To Full Post
Cross-posted with ejewishphilanthropy
Yom Ha'atzmaut? Again? This year of all years?
Whenever I approach Yom Ha'atzmaut with a sinking feeling, I always remember the point made by Professor Yosef Klausner:
"For three hundred and sixty-four days of the year we are busy with criticism. We criticize the nation's priorities, and the nation's leaders. We count the many mistakes that our leaders and ministers make… But a nation must have one day in a year that is a real celebration. On that single solitary day, all the prosecutions must cease, and the harsh criticism must stop…"
Klausner wrote these words back in 1953, when the State of Israel was only 5 years old!
So what is it that we should be celebrating on this one day?
Ideally Yom Ha'atzmaut should mark one of the most significant events in Jewish history. It is an event packed with meaning for Jews throughout the world, not just in Israel.
But what is the nature of that "meaning"?
We can't even come up with a shared narrative.
When does the Israel story begin? 1948? The Dreyfuss Trial? The destruction of the Second Temple? Abraham's journey?
Would you say that the Holocaust should be part of our Yom Ha'atzmaut narrative? If you have an unequivocal answer to that question, I assure you that you have a friend who would answer the opposite.
At Makom we would say that the meaning of Yom Ha'atzmaut can be encapsulated not through a narrative, but through the Four Hatikvah Questions.
For the first time in two thousand years, ever since May 14th, 1948, we have been able to answer all Four Hatikvah Questions with a resounding "Yes!"
To Be? – Yes!
Peoplehood? – Yes!
Free? – Yes!
In Our Land? – Check!
In this brilliant illustration, Shay Charka marks the nine-day roller-coaster between Yom HaShoah, and Yom Ha'atzmaut. Just imagine what answers we might have reached to the Four Hatikvah Questions in 1945…
Do we now share questions about threats to our ongoing existence? Certainly. The desperate arguments will wait for one day.
Do we disagree about the ways in which our heritage, solidarity, and values are expressed? Sure. Let's put the disagreements on temporary hold.
Are we concerned about Israel's democratic structures and discourse?
Do we agree on the borders of our Land? On relations with the Palestinians, who say it is their Land too?
All crucial questions. We'll talk about them on the other 364 days.
Imagine a Yom Ha'atzmaut celebration that chose to focus on these four blessings. The songs, the dances, the speeches, the parties, the performances, that celebrate the four-fold answer of "yes".
Yom Ha'atzmaut is the day on which the Four Hatikvah Questions turn into exclamation marks.
Shay Charka perfectly illustrates the nine-day emotional roller-coaster from Holocaust Day (Yom HaShoah) thru Memorial Day (Yom HaZikaron), to Independence Day (Yom Ha'atzmaut).
Prime Minister Netanyahu's speech before Congress has stirred up a great deal of conversation and controversy. Several communities in the United States have decided to turn this into an educational opportunity, and have arranged a public screening with a post-speech discussion.
We were asked to create a discussion guide – here is it!
Instructions
We recommend that you provide refreshments, and that you print out the guide in full size and color (click here to download the US version – tabloid/ledger – and here for the A3 version).
At the end of the speech, have everyone sit round tables with no more than ten people at each table. The discussion sheets should be on the table as "place mats".
We would recommend that you tell everyone to take 5 minutes to go through the questions on the place mat on their own in silence, and only afterwards share their responses with others in their group.
You might wish to assign a facilitator to each table, to help all voices to be heard. Please do stress that the questions do not intend to "lead" anyone anywhere! They do not expect or "draw" any particular answer – all answers are welcomed. For more, please feel free to look at this on "Provocative Facilitation".
The Structure of 4HQ
The structuring of the questions is according to what we call 4HQ – the Four Hatikvah Questions. These are the key building blocks of a Jewish discourse about Israel – from the penultimate line of the Hatikvah National Anthem – To be a People, Free In Our Land. This ancient and universal aspiration can be divided into four essential questions that address survival (To Be), Peoplehood, democracy (Free), and questions of place and Zion (In Our Land).
We would suggest that a Jewish conversation about Israel is not complete unless it touches on all four of these essential questions. Quite often, as issues become more complex, some questions overlap – hence the central question on the place mat addresses both issues of survival and of Peoplehood.
For a 500 word summary of the 4HQ idea, please go here. For a short video explaining 4HQ in the context of Israel's elections, go here (you might even choose to screen the video as an introduction).
Contact us to find out how you can become a 4HQ community… Makom@jafi.org
We created a brief informative slideshow on the nature of Women's involvement in the democracy of the Zionist movement, and in Israel – including comparisons with other countries, and specific details on the 2015 elections. Feel free to make use!
Click on the Slideshare icon (above right) to reach the download button.
Here is an ever-growing collection of videos that may be useful for you to understand or teach about Israel's 2015 elections.
Here is our explanation for our 4HQ approach to the elections.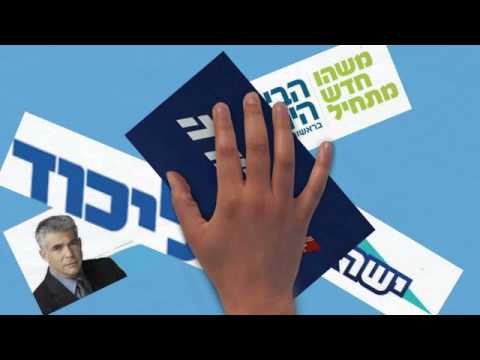 90 seconds of 90 days. This was the 90 second comedy prediction of journalist Amit Segal, 90 days before election day.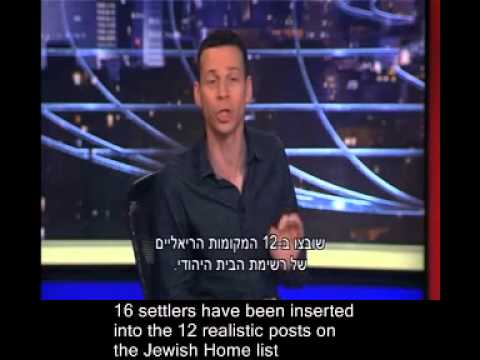 This is an activity you can run with teens and older, about the Israeli Elections.
This can be a stand-alone, or something that you run as part of an Israel Elections "Happening".
Click here to download the A4 version

How to play: