The online version of this article is abbreviated. To see the full text, hover the cursor over the lines in bold, and a text box will appear.
We need to talk about Israel.
Too often it seems that our conversations about Israel are either too cerebral to be meaningful, or too passionate to be intelligent. We need to be able to bring both our heads and our hearts to bear. This is no easy task, as we face at least three challenges.
Tent or Tank?
How can we easily delineate the parameters of the tent, making it a Middle Eastern kind of tent – that has defined edges, but that is open to all sides?
Universal/Particular
How can we speak in universal terms without losing our own particular authenticity?
Simplifying Complexity

Finally, can we sum up the complexity in a simple way that isn't simplistic?
At Makom, the Israel Education Lab, we believe we have something to offer. An approach and a program that addresses all three of these challenges.
Let's start from the universal. We would suggest that there are four questions underlying all conflict in the world…
1. One driving question underlying most news headlines is "How do we keep safe?"
2. The second question is: "Who are We and how should We behave?"
3. The third question is simple, but growing increasingly complex: "How can we be free?"

4. Finally, as we are seeing that the questions of home, homeland, and territory has returned with ever-increasing urgency, we ask "How do we make a place our own?" 
Often the most burning issues draw on all four questions together. As refugees desperately seek safety in Europe, and Europeans ask themselves what is their distinctly European response as well as their national response, while the principle of freedom of movement is suddenly in question, and borders represent a moral challenge – we can see that addressing these four questions is a way of speaking to the world, not just to Jews.
From Universal to Jewish
What is the Jewish way of wording these crucial universally-shared questions?
We at Makom add a question-mark to the four Hebrew words that make up the penultimate line of the Hatikvah Israeli National Anthem:
"To be" asks questions of Safety and Security. "People" asks about who We are and how We should behave. "Free" asks about Rights and Responsibilities, and "In Our Land" asks questions of home, homeland, and borders.
Before breaking down how these four questions play out in an Israeli context, let's consider the four words as a sentence. "To Be a People, Free In Our Land" is something of a consensus aspiration. 
In this language of liberal national aspiration, Israel is the embodiment of being the People of Israel, Free in the Land of Israel. There is also significant international support for the Palestinians to be a Palestinian People Free in the Land of Palestine.
Anyone who does not agree that we have the right to be the People of Israel free in the Land of Israel, is "outside the tent".
Rather than excluding some, this construction allows us to understand and include many more people "inside the tent", and to dialogue far more constructively with those outside.
Here the Four Hatikvah Questions (4HQ) come into their own.  For while we can expect those "inside the tent" to agree with the sentence, we don't have to reach consensus on the answers to the questions!
To be? All of us inside the tent agree that Israel should exist. But we do not all agree on the way we should define an existential threat. It is entirely legitimate to argue about the best means to defeat or neutralize a threat, and we are bound to continue to question whether or when we are free to disregard a threat and to just be..
The Jewish People? It would be impossible to be "inside the tent" of pro-Israel discourse without acknowledging the centrality of the Jewish People to the enterprise. But it is completely fair to question the way in which Jewish tradition and religion plays a role in modern Israel. Questions of social solidarity within Israel, and between Jews throughout the world will always be ongoing policy questions. And the way in which the Jewish People should relate to people who are not Jewish will rightly resonate throughout our moral considerations. The fact that we might argue on this question does not make us anti-Zionists…
Free? To imagine a State of Israel that is not democratic is anathema to real lovers of Israel. But questions of pluralism,  electoral systems, of how ongoing control over areas East of the Green Line affects our democracy, questions of human rights, creativity, innovation – these are the kind of questions that keep us alive!
In Our Land? The days of considering the Uganda Plan are long gone – Israel must be located in Biblical Israel. But which part? How large a part? With access to other parts? What makes a homeland? These are all legitimate, live, and crucial questions.
The Zionist enterprise can be defined as the ongoing drive to implement ever-better answers to these four questions of Hope.
When it comes down to it, the Israel conversation is made up of four questions.
The Four Hatikvah Questions.
4HQ.  The Four Questions of Hope.
4HQ is a simple way to contain the complexity that is Israel. It is universal yet particular, and it offers a constructive approach to the "Big Tent".
How can we put 4HQ to use?
A Thinking Tool
First of all, 4HQ is a way to listen to Israel conversations, and a way to think clearly about Israel issues. What is she saying? What is he shouting about? Listen for which of the underlying questions they are asking, and address them. The conversation will be far richer, far more constructive. When the latest headline screams across the Washington Post or New York Times, see where it addresses which of the Four Hatikvah Questions. Is it about existential threat? Is it about being Jewish? Is it about democracy? The Land?
A Mapping and Planning Tool
When looking at a calendar of events, ask yourself whether you are covering all four of the questions? If you notice a weight on questions of security and land, with little addressing freedom, perhaps your programming has a right-leaning bias. If freedom dominates your agenda, with no acknowledgement of threats, then the chances are you are leaning left-wards! Programming that wishes to both represent the fullness of Israel, and the breadth of your community's connections to Israel, should attempt to address all four questions.
An Aid to Celebration
When we celebrate Chanukah, or Pesach, there are one or two texts, a few traditions, that we can easily refer to every year. But Yom Ha'atzmaut? What exactly is it that we are celebrating? For the first time in two thousand years, ever since May 14th, 1948, we have been able to answer all four primary questions of hope with a resounding "Yes!" Do we exist? Are we a living breathing People? Do we rule ourselves democratically in the Land of Israel? Yom Ha'atzmaut is the day to celebrate the fundamentals.
A Response Tool
When the latest hot topic comes burning across the media, and the community looks to you to convene a conversation in response, we tend to look to 4HQ. For example, when Prime Minister Netanyahu came to speak to the U.S. Congress, some communities wished to watch a live screening of the speech, and then sit around tables to talk about what they saw and heard. We at Makom provided them with discussion table mats, presenting key questions in the framework of 4HQ.
Makom training in 4HQ
Tools are one thing, but learning how to use them is another thing entirely!
Makom can come to you and run short or in-depth customized training for your staff, lay leaders, and/or para-professionals.
We can offer 4HQ training as a component of your trip to Israel, and/or build for you a a 4HQ-filtered tour of Israel.
You can turn to us for source materials, discussion guides, etc, according to your needs.
For more details please contact Robbie Gringras,
Makom's Creative Director, on robbieg [at] jafi [dot] org
Ultra-Orthodox Rabbi Moshe Yekutiel Alpert, from the old settlement in Jerusalem, was the "Mukhtar" of a few neighborhoods before the establishment of the State. Here he describes his first walk to the voting station (the list he refers to in this piece was the United Religious List. Imagine today's Jewish Home, Shas, Yahadut HaTorah, and Yahad running together on one list, where the commonalities are greater than the differences.)
"At 05:35 in the
morning I awoke, and we got up – my wife, my brother Rabbi Shimon Leib, and my brother-in-law Rabbi Netanel Saldovin, and my son Dov. After we had drunk coffee, we put on our best Shabbat clothes in honor of this great and sacred day.
"For this is the day that the Lord made in joy and happiness. For after two thousand years in exile or more, and one might even say from the six days of creation to this day, we have never been honored with a day such as this, that we may go to the elections of the Jewish State, and blessed be that we have lived and existed and reached this time.
"… I and my wife and my brother-in-law went to vote at HaHabashim Street, with our State of Israel identity booklet in our hands. In great and awesome joy we walked that short distance, and all the way I walked as if dancing at Simchat Torah with the Israeli Identity booklet in my hand as the Scroll itself. There was no limit to my joy and happiness.
All the way I walked as if dancing at Simchat Torah with the Israeli Identity booklet in my hand as the Scroll itself.
"The caretaker brought the ballot box, and the Chairman called to me and said, "And thou shalt glorify the elderly", and that since I was the oldest one there, that I would be the first to vote.
"With a thrill of the sacred and awe of the holy I handed over my Identity booklet to the Chairman, and he called out my name from the booklet. The deputy Chairman noted down my name, and gave me the number one. He passed me an envelope and I entered the second room, where all the paper slips of all the lists were laid out. And with a trembling hand and emotions of sanctity I picked up the slip with "Bet", the United Religious List, and placed it inside the envelope I had received from the Chairman.
"I returned to the voting room, and showed everyone that I had only one envelope in my hand.
And then came the holiest moment of my life.
"And then came the holiest moment of my life. A moment that my father did not live to see, nor did my grandfather. Only me, in this time, in this life, was honored with this sacred and pure moment. Praised be me, and praised be my portion. I made the "Shehechiyanu" blessing, and put the envelope in the ballot box.
"I shook the hand of the Chairman, the deputy Chairman, and all the other committee members, and left the room. I waited in the corridor for my wife, for she was second, and my brother who was third, and after him my brother-in-law who was fourth to vote, and at 06:28 we went home, and I went to pray. A great festive day.
Prime Minister Netanyahu's speech before Congress has stirred up a great deal of conversation and controversy. Several communities in the United States have decided to turn this into an educational opportunity, and have arranged a public screening with a post-speech discussion.
We were asked to create a discussion guide – here is it!
Instructions
We recommend that you provide refreshments, and that you print out the guide in full size and color (click here to download the US version – tabloid/ledger – and here for the A3 version).
At the end of the speech, have everyone sit round tables with no more than ten people at each table. The discussion sheets should be on the table as "place mats".
We would recommend that you tell everyone to take 5 minutes to go through the questions on the place mat on their own in silence, and only afterwards share their responses with others in their group.
You might wish to assign a facilitator to each table, to help all voices to be heard. Please do stress that the questions do not intend to "lead" anyone anywhere! They do not expect or "draw" any particular answer – all answers are welcomed. For more, please feel free to look at this on "Provocative Facilitation".
The Structure of 4HQ
The structuring of the questions is according to what we call 4HQ – the Four Hatikvah Questions. These are the key building blocks of a Jewish discourse about Israel – from the penultimate line of the Hatikvah National Anthem – To be a People, Free In Our Land. This ancient and universal aspiration can be divided into four essential questions that address survival (To Be), Peoplehood, democracy (Free), and questions of place and Zion (In Our Land).
We would suggest that a Jewish conversation about Israel is not complete unless it touches on all four of these essential questions. Quite often, as issues become more complex, some questions overlap – hence the central question on the place mat addresses both issues of survival and of Peoplehood.
For a 500 word summary of the 4HQ idea, please go here. For a short video explaining 4HQ in the context of Israel's elections, go here (you might even choose to screen the video as an introduction).
Contact us to find out how you can become a 4HQ community… Makom@jafi.org
We present a translation of Shay Charka's moving and insightful tribute to satirist, writer, journalist, politician, and one of the most prominent standard-bearers of Religious-Nationalism, Uri Orbach z"l. His passing was mourned across the political spectrum.
This tribute first appeared in Hebrew in Makor Rishon.
We created a brief informative slideshow on the nature of Women's involvement in the democracy of the Zionist movement, and in Israel – including comparisons with other countries, and specific details on the 2015 elections. Feel free to make use!
Click on the Slideshare icon (above right) to reach the download button.
This is the way the elections promises line up so far. With over a month to go, it is interesting to see where Israeli politicians are putting their mouths, so to speak.
As we know, election campaigns are generally focused on persuading the floating voter, and so parties often talk less to their home crowd and more aim to impress newcomers. As such, this laudable open source initiative is revealing. The chart above is taken from the ongoing google sheet, to which the public is invited to report politicians' promises.
In terms of our 4HQ approach, we can see that the vast majority of the promises live within the People/Free areas. 35.5% of promises address economic welfare issues, 13% talk about lowering the costs of housing, and another 2.4 % talk of medical care. Add to that the face that nearly two-fifths of the coalition demands (which make up 20.2% of all promises) also address socio-economic issues, this means that well over half of all election promises made are on what in Israel are known as "chevrati" – socio-economic issues.
Only 6% of promises would fit into the security/peace deals category, compared with 11% of promises addressing corruption and good government. About a third of promised legislation addresses Jewish People issues, such as conversion, the rabbinate, and Haredi conscription to the army – round about 6% of all promises.
So according to promises so far, here is our 4HQ chart of election promises!
Here is an ever-growing collection of videos that may be useful for you to understand or teach about Israel's 2015 elections.
Here is our explanation for our 4HQ approach to the elections.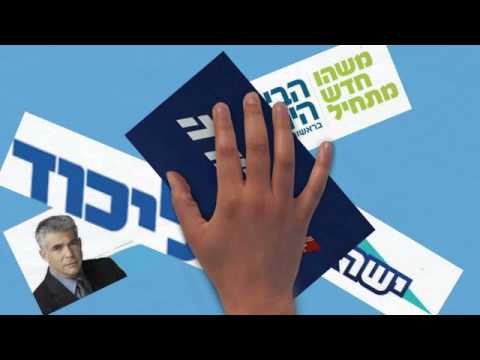 90 seconds of 90 days. This was the 90 second comedy prediction of journalist Amit Segal, 90 days before election day.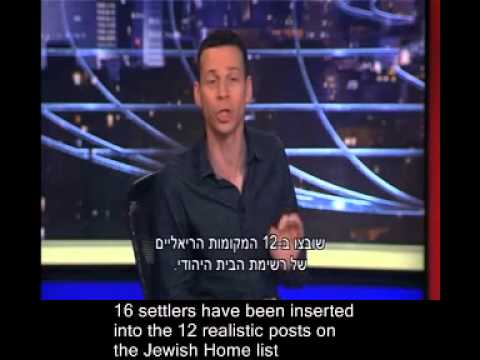 How to play:
In his inspiring presentation at Makom's Global Jewish Forum, Yossi Klein Halevi spoke about the Israeli rejection of two forms of forgetting. He suggests that there are those who forget that Israel has mortal enemies, and those who forget that Israel is an oppressor. The fact that our mortal enemies are also the victims of our oppression, suggests HaLevi, creates the paradox of the Israeli soul.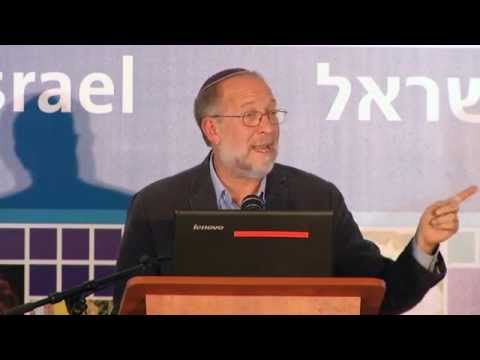 My third candle was for Shemi Zarchin. He is a screenwriter, film director and novelist who creates beautiful rich and complex women characters in particular, and in particular hits on the Mizrachi experience in Israel. I still think that Aviva My Love was one of Israel's best films – exploring creativity and exploitation, as well as the working-class Mizrachi world of Tiberias. The two sisters with their "we don't talk about that" catch-phrases of intimacy and love are a delight, and Asi Cohen puts in one of the great performances of Israeli film.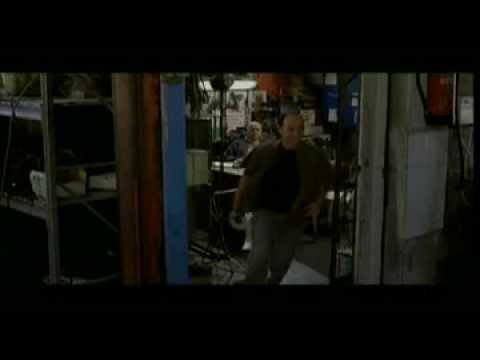 Zarchin's novel, "Some Day", came out recently in English translation. I don't know how it translates, but I imagine that the magical realist plot and characters will storm past any awkwardness of language. It is a story of overflowing passion, extreme both morally and emotionally, and one of the best books I've read.
So the candle I lit last night, the third of this festival, was lit for the words, the people, and the life that Shemi Zarchin brings to Israel's cultural and political discourse.
North Americans can stream Aviva my Love from here, and the book Some Day is available in English here.