Ultra-Orthodox Rabbi Moshe Yekutiel Alpert, from the old settlement in Jerusalem, was the "Mukhtar" of a few neighborhoods before the establishment of the State. Here he describes his first walk to the voting station (the list he refers to in this piece was the United Religious List. Imagine today's Jewish Home, Shas, Yahadut HaTorah, and Yahad running together on one list, where the commonalities are greater than the differences.)
"At 05:35 in the
morning I awoke, and we got up – my wife, my brother Rabbi Shimon Leib, and my brother-in-law Rabbi Netanel Saldovin, and my son Dov. After we had drunk coffee, we put on our best Shabbat clothes in honor of this great and sacred day.
"For this is the day that the Lord made in joy and happiness. For after two thousand years in exile or more, and one might even say from the six days of creation to this day, we have never been honored with a day such as this, that we may go to the elections of the Jewish State, and blessed be that we have lived and existed and reached this time.
"… I and my wife and my brother-in-law went to vote at HaHabashim Street, with our State of Israel identity booklet in our hands. In great and awesome joy we walked that short distance, and all the way I walked as if dancing at Simchat Torah with the Israeli Identity booklet in my hand as the Scroll itself. There was no limit to my joy and happiness.
All the way I walked as if dancing at Simchat Torah with the Israeli Identity booklet in my hand as the Scroll itself.
"The caretaker brought the ballot box, and the Chairman called to me and said, "And thou shalt glorify the elderly", and that since I was the oldest one there, that I would be the first to vote.
"With a thrill of the sacred and awe of the holy I handed over my Identity booklet to the Chairman, and he called out my name from the booklet. The deputy Chairman noted down my name, and gave me the number one. He passed me an envelope and I entered the second room, where all the paper slips of all the lists were laid out. And with a trembling hand and emotions of sanctity I picked up the slip with "Bet", the United Religious List, and placed it inside the envelope I had received from the Chairman.
"I returned to the voting room, and showed everyone that I had only one envelope in my hand.
And then came the holiest moment of my life.
"And then came the holiest moment of my life. A moment that my father did not live to see, nor did my grandfather. Only me, in this time, in this life, was honored with this sacred and pure moment. Praised be me, and praised be my portion. I made the "Shehechiyanu" blessing, and put the envelope in the ballot box.
"I shook the hand of the Chairman, the deputy Chairman, and all the other committee members, and left the room. I waited in the corridor for my wife, for she was second, and my brother who was third, and after him my brother-in-law who was fourth to vote, and at 06:28 we went home, and I went to pray. A great festive day.
Prime Minister Netanyahu's speech before Congress has stirred up a great deal of conversation and controversy. Several communities in the United States have decided to turn this into an educational opportunity, and have arranged a public screening with a post-speech discussion.
We were asked to create a discussion guide – here is it!
Instructions
We recommend that you provide refreshments, and that you print out the guide in full size and color (click here to download the US version – tabloid/ledger – and here for the A3 version).
At the end of the speech, have everyone sit round tables with no more than ten people at each table. The discussion sheets should be on the table as "place mats".
We would recommend that you tell everyone to take 5 minutes to go through the questions on the place mat on their own in silence, and only afterwards share their responses with others in their group.
You might wish to assign a facilitator to each table, to help all voices to be heard. Please do stress that the questions do not intend to "lead" anyone anywhere! They do not expect or "draw" any particular answer – all answers are welcomed. For more, please feel free to look at this on "Provocative Facilitation".
The Structure of 4HQ
The structuring of the questions is according to what we call 4HQ – the Four Hatikvah Questions. These are the key building blocks of a Jewish discourse about Israel – from the penultimate line of the Hatikvah National Anthem – To be a People, Free In Our Land. This ancient and universal aspiration can be divided into four essential questions that address survival (To Be), Peoplehood, democracy (Free), and questions of place and Zion (In Our Land).
We would suggest that a Jewish conversation about Israel is not complete unless it touches on all four of these essential questions. Quite often, as issues become more complex, some questions overlap – hence the central question on the place mat addresses both issues of survival and of Peoplehood.
For a 500 word summary of the 4HQ idea, please go here. For a short video explaining 4HQ in the context of Israel's elections, go here (you might even choose to screen the video as an introduction).
Contact us to find out how you can become a 4HQ community… Makom@jafi.org
We present a translation of Shay Charka's moving and insightful tribute to satirist, writer, journalist, politician, and one of the most prominent standard-bearers of Religious-Nationalism, Uri Orbach z"l. His passing was mourned across the political spectrum.
This tribute first appeared in Hebrew in Makor Rishon.
We created a brief informative slideshow on the nature of Women's involvement in the democracy of the Zionist movement, and in Israel – including comparisons with other countries, and specific details on the 2015 elections. Feel free to make use!
Click on the Slideshare icon (above right) to reach the download button.
This is the way the elections promises line up so far. With over a month to go, it is interesting to see where Israeli politicians are putting their mouths, so to speak.
As we know, election campaigns are generally focused on persuading the floating voter, and so parties often talk less to their home crowd and more aim to impress newcomers. As such, this laudable open source initiative is revealing. The chart above is taken from the ongoing google sheet, to which the public is invited to report politicians' promises.
In terms of our 4HQ approach, we can see that the vast majority of the promises live within the People/Free areas. 35.5% of promises address economic welfare issues, 13% talk about lowering the costs of housing, and another 2.4 % talk of medical care. Add to that the face that nearly two-fifths of the coalition demands (which make up 20.2% of all promises) also address socio-economic issues, this means that well over half of all election promises made are on what in Israel are known as "chevrati" – socio-economic issues.
Only 6% of promises would fit into the security/peace deals category, compared with 11% of promises addressing corruption and good government. About a third of promised legislation addresses Jewish People issues, such as conversion, the rabbinate, and Haredi conscription to the army – round about 6% of all promises.
So according to promises so far, here is our 4HQ chart of election promises!
Here is an ever-growing collection of videos that may be useful for you to understand or teach about Israel's 2015 elections.
Here is our explanation for our 4HQ approach to the elections.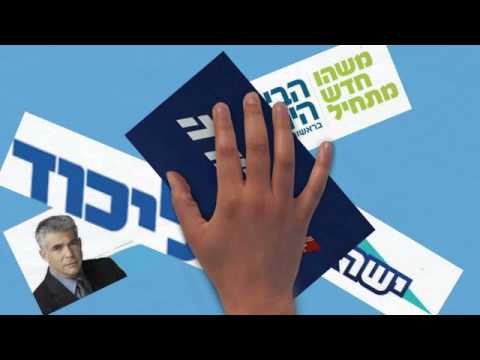 90 seconds of 90 days. This was the 90 second comedy prediction of journalist Amit Segal, 90 days before election day.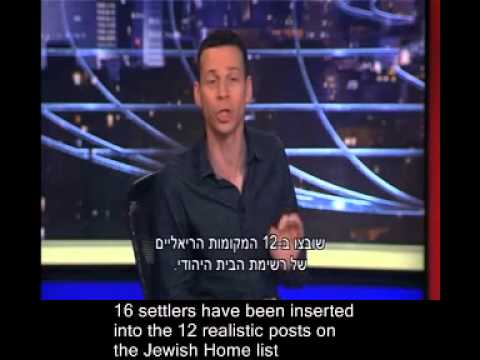 How to play:
In his inspiring presentation at Makom's Global Jewish Forum, Yossi Klein Halevi spoke about the Israeli rejection of two forms of forgetting. He suggests that there are those who forget that Israel has mortal enemies, and those who forget that Israel is an oppressor. The fact that our mortal enemies are also the victims of our oppression, suggests HaLevi, creates the paradox of the Israeli soul.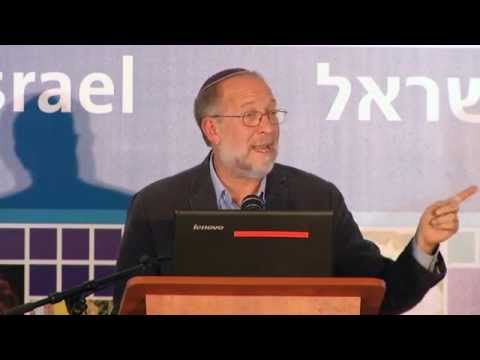 My third candle was for Shemi Zarchin. He is a screenwriter, film director and novelist who creates beautiful rich and complex women characters in particular, and in particular hits on the Mizrachi experience in Israel. I still think that Aviva My Love was one of Israel's best films – exploring creativity and exploitation, as well as the working-class Mizrachi world of Tiberias. The two sisters with their "we don't talk about that" catch-phrases of intimacy and love are a delight, and Asi Cohen puts in one of the great performances of Israeli film.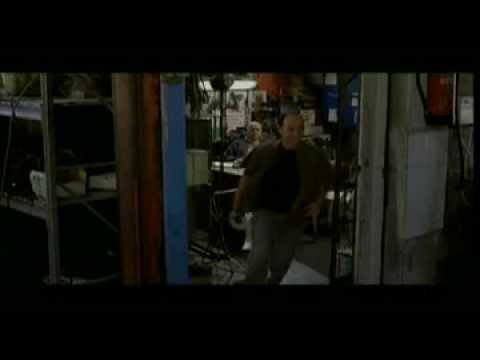 Zarchin's novel, "Some Day", came out recently in English translation. I don't know how it translates, but I imagine that the magical realist plot and characters will storm past any awkwardness of language. It is a story of overflowing passion, extreme both morally and emotionally, and one of the best books I've read.
So the candle I lit last night, the third of this festival, was lit for the words, the people, and the life that Shemi Zarchin brings to Israel's cultural and political discourse.
North Americans can stream Aviva my Love from here, and the book Some Day is available in English here.
I was at a performance of the newly-reunited Teapack band last night. It being a gig in Jerusalem, on the first night of Hanukkah, with Kobi Oz as band-leader, the show was put on hold to light a Hanukkiah candle on stage, together with all the blessings. (One band-member wore a "Kippat Barzel"- "Iron Dome/Kippah" on his head)
It was a lovely moment. What with the warfare in the summer, the oil spill in the Arava, and the pending elections, I've been kind of miserable. The Teapacks evening forced me to remember the light in the darkness.
So this week I'm going to write up my eight candles in the Israel darkness: Eight events, cultural phenomena, or just eight thoughts that make me feel optimistic about life in Israel. Bearing in mind the doomsday predictions on all sides, they may well be my eight Hanukkah miracles.
Teapacks are my first candle. The gig was sold out, people of all ages were singing along and realizing once again how prophetic were the lyrics of the young Kobi Oz. Back in the early 90s when he sung of how "people are rolled up in newspaper", he was referring to a neglected underclass few mainstream Israelis knew. Now in 2014, the song was for all of us.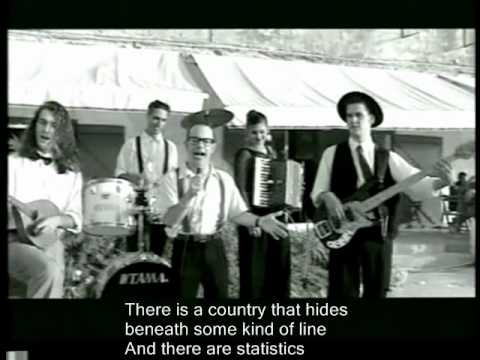 Back then when he sang in clear-eyed longing for the messy multi-cultural community of the Old Bus Station, he was referring to a shared experience of a specific place. Now, singing to an audience 50% of which only knows the New Station, the Old Bus Station became a state of mind to be yearned.
The band themselves have grown up. Whereas they used to sing songs that mocked their parents' worries for their children: "Listen to your parents – why aren't you more careful?" they themselves are now parents, sporting grey hairs and hints of bellies. They have families, we in the audience now have families, and – reinforced by the candle-lighting – we all that night felt like one family.
To feel like a Jewish family together in a public space, only a few weeks before potentially polarizing elections, that qualifies as my first Hanukkah miracle of the festival.