Here is the thing about the Berlin Balagan and the Milky Moan. They have nothing to do with the city of Berlin or the Milky dessert.
The controversy has been simmering for some time. Young Israelis have been working to attain European passports so as to more easily leave Israel. Berlin is their most attractive and symbolically incendiary European destination. The thought that an Israeli could actively seek to live in the Land of the Holocaust sends shivers down Zionist spines.
The rhetorical stakes are high.
Add to this the Milky rhetoric. An uproar began when it was revealed that the cheap Milky dessert created by Strauss Dairies – one of the early mainstay industries of the fledgling State of Israel – is available at a far cheaper price in Berlin, than it is in Israel. This in itself is not a great surprise. Nearly everything in the shops in Israel costs far less outside of Israel. You can even buy those Osem yellow crunchy things that you put in your soup for less in London than you can in Lod.
The "Milky Protest" insisted that the lower price of a dessert in Berlin was symbolic of the incredibly high cost of living in Israel. Of course for those opposing this critique of the cost of living – politicians responsible for it mainly –  the "Milky Protest" was symbolic of something else. It was symbolic of the trivial minds of empty people who contemplate or even commit Yerida (emigrating from Israel).
Combine the sacred cows of Holocaust and Yerida, together with the increasingly evident but wholly untended issue of socio-economic hardship, and inevitably you find more heat than light. This cartoon by Shay Charka, adding Milky cartons to "Shoes on the Danube" memorial offer a measure of the mainstream outrage.
Charka's hyperbolic critique is reinforced by more extreme expressions of the Berlin Milky protest. Emboldened by the discourse of yerida (and no doubt encouraged by the way in which establishment Zionist organisations have taken to embracing not rejecting "Israelis living abroad") one group brazenly presents its relationship to the State of Israel as nothing more than a financial transaction between customer and server: "Waiter!" cries the facebook meme, "There's a fly in my Country." Make no mistake about it, urges the small print, "Just as you would exchange your soup that had a fly in it, so it is entirely your right to move on, and exchange a State that is rotten from within."
This black-and-white argument, between idealist Zionists versus empty nihilists, was bound to get more interesting the moment people started singing about it.
Here is a wonderfully upbeat and irreverent song and clip from the Israeli band Shmeml, who don't look to me to be making yerida any time soon. But they make it very clear from the outset that many of their friends have…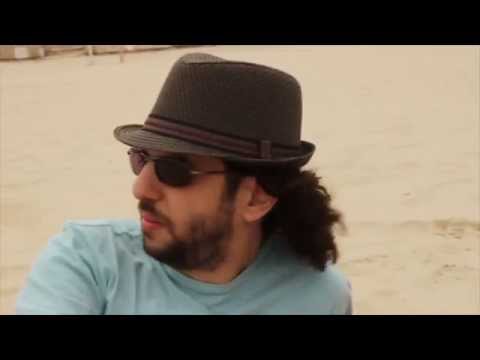 "Let's be honest", the bald band leader invites:
Grandma and Grandpa didn't come here out of Zionism
They fled here because they didn't want to die
And now they realize that it's not really life here
So ideology is not an issue: What is at issue is the cost of living. And this is too high. Hence the same grandparents who fled to Israel for a life, now encourage their children to leave the same country for a better life.
This might be seen as further reinforcing the "fly in my soup" image of the protesters, until one looks to the song's hyper-Zionist idiom. In the space of one verse and chorus it manages to reference Israel's National Anthem, iconic liturgical references to Jerusalem, and even Naomi Shemer's Jerusalem of Gold. For someone praising life in Berlin, this is rather Israel-centric language to be using!
Which is of course its main underlying point. The singer is not looking to leave Israel – he loves the land and the language. He would happily hang out by the Kinneret all day. ("If there is any of it left", he wryly comments, either in reference to its drying out, or to the way in which private pay-through-the-nose beaches have occupied every inch of its beaches).
Most "milky protesters", like the tent-dwellers of the 2011 summer protests, do not wish to leave Israel. Indeed most statistics (notoriously difficult to verify) point to the fact that very few young Israelis are actually emigrating. Their protest is not against Israel or against Zionism. If anything theirs is a Zionist call to put the State back into the Jewish State, rather than handing it over to the super-rich whose allegiances are only to profit and not the People.
In this sense this second song, ostensibly attacking the pro-Berlin crowd, would seem in the end to be supporting their sentiment.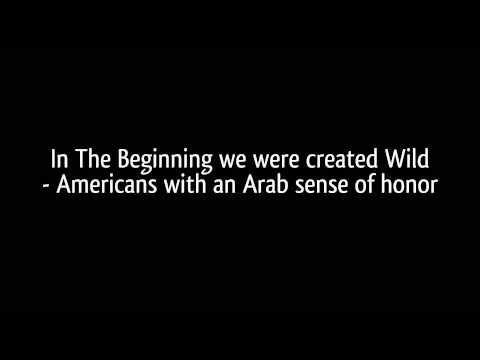 "This Ain't Europe" speaks street. It tells the hipsters and the rich girls that they won't feel at home in Berlin. The threat of anti-semitism is as thinly veiled as the first song boldly decries its misuse by politicians (They once again pin on me/The yellow star like a medal of honor"). The assumption behind the second song is that those aiming for Berlin are not rejecting Israeli financial policy, but Israeli culture. Israel ain't Europe, the song chides. Here life is loud, we are Americans with an Arab sense of honor, but life here is addictive.
In this sense the two songs agree with each other. They both love Israel.
It is in listening to the different musical styles of the songs that it comes clear their disagreement is over a far deeper conflict than yerida.
The Ashkenazi/Mizrachi divide.
While "Here it ain't Europe" mixes classic Israeli accordion and clubbing sounds, its singer – Margalit Tzanani – places it firmly in the Mizrachi musical genre. The rhythms, her trilling vocals, and Tzanani's decades-old reputation as a Mizrachi musician and cultural icon, do not let us ignore the Mizrachi call to the Ashkenazi "Miss Hipster".
It is, after all, only the Ashkenazi Israeli who will find an easy life in Europe. First, in an irony that is almost nauseating, an Ashkenazi Israeli is more likely to be able to obtain a European passport, since his or her grandparents are more likely to have fled the Holocaust from there. Second, the less "Middle Eastern" one looks in Europe these days, the more likely you are going to fit in.
The Shmeml boys unconsciously affirm this Berlin trend as Ashkenazi, when they level with us that their Grandparents fled for their lives for Israel, not necessarily driven by Zionist ideology. This was certainly the experience of most Ashkenazi immigrants to Israel. But the vast majority of Mizrachi Jews made aliya out of a desire to rebuild Zion. Very few Jews from Morocco "fled" to Israel.
And it is underneath these deep wounds in the Israel psyche – that of continued Ashkenazi hegemony ignoring Mizrachi needs, and that even more basic fear of abandonment that the threat of yerida awakens – that the urgent needs for social and economic reform will be buried once more…
Cross-posted with ejewishphilanthropy.com
Image by Shay Charka

I have recently returned from an 8 city, 11 flight, 2 weeks' tour of campuses in North America – with 4 questions.
I was one of the Jewish Agency's Makom team running full-day workshops on "Gaza, Israel, and the Jews" for the staff of thirty Hillels. Our aim was to empower Hillel and campus leaders to frame constructive conversations about the Gaza Conflict by identifying pertinent questions (rather than institutional answers), and by defining a successful conversation as one that leads to a second conversation…
Apart from learning that DC taxi drivers are the most interesting in the world, and that United Airlines are not always to be trusted with your luggage, I have been left with a few thoughts to ponder:
1.  The conflict attracts institutional attention and repels most students
Incredibly generous donors were able to fund Makom to run a workshop on Gaza for 30 campuses. This amount of money and size of project normally takes months if not years to put together. It was agreed upon in a matter of minutes. This is because Israeli military conflicts, and the conflict perceived on campuses, will always be regarded as an emergency issue. It was an honor and a pleasure to be engaging with Hillel staff and student leadership throughout North America, but at the same time there was a feeling of disconnect. As we learned from most (not all) campuses, the vast majority of Jewish students that Hillels might come into contact with are not interested in the Israel-Palestine conflict. In fact the chances are that the best way to repel a Jewish student is to begin a conversation about the conflict.
This might well be because the discourse within the Jewish community about the conflict is so polarized and thin, and that a richer discourse might be more attractive, but the paradoxical concern remains. The more we invest only in the Conflict, the more we risk reducing the number of students voluntarily engaged in Israel.
2.    Politics is a toxic word that cannot be extracted from the Israel mix
"Politics" would seem to be a dirty word on most campuses. Whether this is due to the vitriol of the Israeli-Jewish discourse or the polarized US political culture in general, "politics" tends to imply immorality, bloody-mindedness, futility, and never-ending conflict.
Yet Israel without politics – in the broadest sense, not just the Israel-Arab conflict – is difficult to conceive. Politics – ongoing social negotiation about collective power – is at the heart of the Zionist revolution. Everything about Israel – the buildings, the people, the culture, the landscapes – has politics in its circulation.
So when we are told that Jewish students are hoping to avoid "the politics" in their relationship with Israel, and when Hillel professionals aspire to go "beyond the politics", we at Makom like to believe that the problem is with the connotations of the word, and not due to a desire to strip Israel of what makes Israel real. We choose to hear that a rejection of politics in Israel engagement is an expression of the thirst for the fascinating vibrant multi-vocal Israel that lives beyond the suffocating binaries of good guys vs bad guys.
3.      Can Israel be grasped American-style?
There is something about contemporary Israel that will always be somewhat intense, slightly rough-and-ready. Even the most constructive of discussions in Israel can sound like arguments. Which leads to an open question: Can this abrasive energy ever fit with the mainstream North American Jewish student? If we choose to address Israel in ways that are less abrasive, more comfortable, or more culturally acceptable for North American students, do we risk missing the point?
Can we deeply engage with Israel in a non-Israeli way?
While Israelis can be accused by North Americans of being rude, and North Americans assumed fake by Israelis, the situation is richer – and more challenging. We would suggest that in the classic Talmudic conflict between Truth and Peace, Israelis tend to favor Truth at the expense of a quieter life, while North Americans tend to favor Peace even if it means cutting early to snatch a consensus. Neither of these approaches are right or wrong – values conflicts rarely are – but they do beg the question whether holding on to one's traditional communication values prevent one from appreciating alternative communication values?
In short, can you reach a deep connection with Israel without learning about it "Israeli-style"? Perhaps the style is just as if not more important than the information? As the British author Martin Amis insisted: "I would argue that style is morality: morality detailed, configured, intensified."
4.      Israel demands, and cannot always receive, time
The workshops we offered were time-consuming for hard-working and committed campus staff. We knew that one cannot move past clichés and beyond "the same old thing" without investing serious time exploring a different approach. In our assessment, it is unrealistic and even unfair to expect someone who has perhaps visited Israel twice at most – once on Birthright and once staffing Birthright – to be able to transform a concerned conversation about Gaza into a constructive discussion about Israel in Jewish life, without some form of intensive training. A snatched half-day will rarely be enough.
But who has that amount of time to invest in any one topic of campus work? Can we expect or even demand such a commitment? Time will tell…!
We at Makom, the Israel Education Lab of the Jewish Agency for Israel, tackle the challenges of style, politics, the conflict, and Israel's place in Jewish life with relish. Our 5 day training seminar, providing sophisticated yet accessible solutions for Israel educators and para-educators throughout the world, is ready to go. In my next piece I shall sketch out the backbone to this approach, nicknamed 4HQ – the Four Hatikvah Questions.
1. Good Guys, Bad tactics?
There was something of a meme that went around, asking the two key questions of Just War theory: Are we fighting the bad guys? and Are we fighting like good guys? I think I've realized that the first question is almost irrelevant, and often unhelpful.
It's irrelevant because while I may be sure that Hamas are the bad guys, so Hamas thinks it is Israel who are the bad guys. It is unhelpful because since we both reckon we're fighting the bad guys, we both tend to take the second question less seriously.  To Full Post
Disproportionate attention
There is the feeling that the media and public response to the Gaza war is disproportionate to their response to every other conflict in the world. As thousands are slaughtered in Syria, all rage is directed to Gaza.
Part of me is surprised at the surprise. There is an antisemitism at the heart of Europe. There is an antisemitism at the heart of the Islamic world. Big whup. These facts don't dispel for me the deep agony I feel when a defender of Israel wishes us to be compared to a murderous dictator such as Assad. Even if the comparison is relatively favourable. That is not the kind of company we should be keeping.
It must not be a rhetorical question
This video of Israeli philosopher and consultant to the IDF Moshe Halbertal lays out all the key questions. Halbertal points out that "proportionality" is not about the death of combatants. It is about the death of civilians. As he puts it from 17:10 onwards: "Is the expected collateral killing proportional to the military advantage to be gained?"
So it's a really good question. It accepts that civilians might die in urban warfare. And it asks how many civilians is it "worth" killing in order to win the military advantage? It is the correct moral and philosophical question to be asked.
Halbertal's question must not be solely rhetorical. I believe we Israelis have been remiss at going ahead and trying to find an answer. 
Are we really okay with the rationale: "We fired on the hospital/school because they fired at us from there: It is their fault that we fired back."? Well it certainly paints Hamas black, but it doesn't answer Halbertal's question.
What military advantage did we gain by firing back? Was that advantage worth the risk that we might slaughter some kids along the way?
It seems we are too easily appeased by Hamas' guilt to assess our own. It tortures me.
Desired disproportionality
If we want Palestinians to appreciate that violence against us does not pay, I believe we must also work behaviouristically to show that non-violence does pay.
If we are, as I am beginning to fear, responding disproportionately to Hamas violence, I believe we should be equally disproportionate in resopnding to all Palestinian non-violence. Any Palestinian who denounces violence, even in a mealy-mouthed way, should be ridiculously disproportionately rewarded. Abu Mazen, and his former Prime Minister and non-violent State-builder, Salam Fayyad, should have been treated as kings by our government. Every bona fide business established by the PA should receive outrageously generous subsidies from the Israeli government. Sweets should be thrown at every Palestinian kid who smiles at an Israeli.
At the same time I think we should be disproportionately generous to our amazingly non-violent Palestinian Israeli citizens. Forget trying to bring the education budget for Arab schools up to parity – it should be twice the size as the budget for Jewish schools. Don't fight for Arab Israelis to have the same house-buying subsidies as Jews – fight for them to have even bigger subsidies.
If we are okay with severely punishing Palestinians for the violence of their leaders, we should also be willing to seriously reward them for the opposite.
Lenny Bruce would be giggling in his grave. He was the one who so famously explained that mayonnaise is goyish. Who would have predicted how far this observation would extend?
Israel is gripped by many obsessions painful and joyful. At the same time as we pray for the return of the three kidnapped kids, we are also overtaken by World Cup fever. For a country not represented in the greatest football spectacle of all time (yes, it's football, Ann Coulter!) Israelis are free to support whoever they want – flags abound.
But the greatest obsession in abeyance until next season is our Zaguri obsession. 26 episodes of this family comic drama about a dysfunctional Moroccan family in Beersheva took the country by storm. And it also reappropriated mayonnaise for a brand new audience. To Full Post
Every Jewish holiday however celebratory always has its reflective aspect. This Chag Ha'atzmaut at JW3 is no different, giving room as it does to thoughtful and honest conversation
For more than 20 years now, the solution to the Israeli-Palestinian conflict has been two States for two Peoples. And for 20 years now, we are still nowhere near this solution. Three fascinating women will be sharing their opinions about this solution that hasn't yet solved anything… Linoy Bar Gefen is a top TV and print journalist, who still believes that the 2 state solution is the only game in town. To Linoy's political left will be Yael Lerer, who was parliamentary aide to the Arab Balad Party, and established the Andalus Publishing House that produces Hebrew-language translations of Arab Literature. And to the right of Linoy, Karni Eldad – singer/song-writer and blogger – will talk of her love for the Biblical land of Israel and the Jewish State. A deliberately multi-vocal all-female panel. To Full Post
The most important word in the famous phrase "hugging and wrestling with Israel", is the word "and". JW3's festival embodies the balance brilliantly. Here are some of the fun for the sake of fun events they have planned.
On Bank Holiday Sunday there is a once-in-a-lifetime opportunity to find a different side to Israeli dancing! The artistic director of Israel's Batsheva Dance Company, Ohad Naharin, developed a world-renowned movement language called Ga-Ga, that he insisted was appropriate for non-dancers as well as professionals. Ga-Ga People is now an international organisation, running amazing workshops for all – dancers and non-dancers, from age 18 to age 120. To Full Post
Yom HaZikaron Tekkes
Yom HaZikaron, the Israeli Day of Memorial, is a complicated day to mark in the Diaspora. Israelis sometimes feel strange to be marking the day outside of Israel, missing the all-togetherness of an entire nation standing to attention, and sometimes feeling bad they are not with their family. Local Jews also grapple with some ambivalence – wishing to show solidarity on the one hand, but at the same time knowing their emotional connection to Yom HaZikaron is always going to be qualitatively different to that of their Israeli counterparts. To Full Post
A Yom Haatzmaut celebration that has something for everyone.
The headline is that Kobi Oz is performing live together with his incredible band. For music-lovers – you get a soulful, energetic, and light-hearted blend of world music performed by world-class musicians. For Israel-celebrators, you get a sweet taste of the best of Israeli culture that blends Jewish text, social comment, and Middle East spice. For Israelis, there'll be many favourites from the days of Teapacks, and some amazing Oz variations on Arik Einstein classics. For Jewish culture vultures, the materials Kobi has created for his Psalms for the Perplexed venture will blow you away (entire album with translations here). And for everyone – all the songs will be accompanied by projected translation into English…
And the warm-up act for Kobi… A Eurovision Evening! A truly British celebration of Israel – nostalgic, strange hair-do's, dancing and joy with tongue very firmly planted in cheek. Israel's just a little country that isn't even in Europe, but right from its debut entry year in 1972 it has out-sung out-danced and out-kitsched the talents of the musical elite in the Continent's premier festival of song. Sing along to the Hais and Horas on the Eurovision big screen, then vote for the absolute winner. 
I'm very excited about London, these days.
Starting on 27th April there's going to be a massive Israel festival leading up to Yom Ha'atzmaut on the night of May 5th.
It's the JW3 inaugural Chag Ha'atzmaut, that we at Makom consulted on.
I think it's just a fantastic program, and I'm going to spend the next 9 days explaining why.
As its title suggests, the festival deals with the Party and the Political – fun stuff and serious stuff, panels and lectures, performances and screenings. The festival has everything – live music and live parody; Brits discussing Israel and Israelis discussing Israel; films and art and theatre; amazing dance workshops and kids' events.
What gets me most buzzed is that JW3 has made such a bold statement: That Israel is important to them – important enough to relate to Israel's dynamic complexity as an honest adventure that has room for celebration and for deep questioning.
First up tomorrow: Hallelujah! With Live Performance by Kobi Oz, and the film Precious Life.