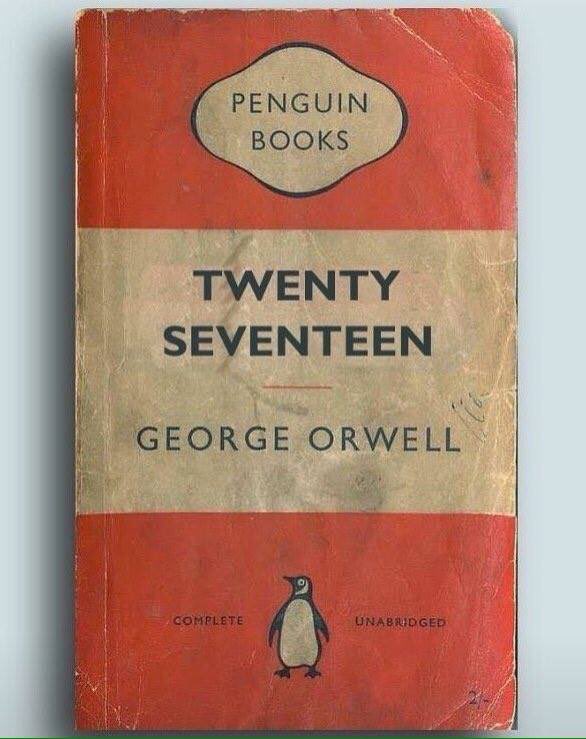 In some professions, facts can indeed be your enemy.
It makes sense for politicians to argue over facts, and even hope to suggest alternate ones. Because for a politician facts are valent. There is either a "good" fact, or a "bad" fact – one that supports or weakens their agenda. Same goes for many other professions. I'm sure that when tobacco producers found out that smoking was bad for one's health, they found this fact to be deeply troubling. TV dramas are full of "bad" facts: Throughout that HBO crime/court series "The Night Of" you are constantly left struggling with the idea that this kid must not tell the truth. The facts are against him.
But an educators' job is to make sure that facts are neither friends nor enemies. Facts are there to be gathered, the more the merrier.
Facts are there to be gathered, the more the merrier.
And Israel Education in particular, forces us to embrace a fact-filled existence.
Because Israel is a "subject matter" so vibrant and complex that it can no longer fit into a straightforward narrative. There is no way we can only teach about Israel through her towering heroes, when some awkward myth-busting anecdote is waiting to be found online. We can't only teach the woes of Israel as a Haredi-dominated theocracy, when Tel Aviv still exists. We can't only teach about Israel being the safe haven for the Jewish People, when evidence of dangerous enemies calls this into question every day. Something contradictory will always crop up.
These contradictions, these complicating facts, these endless annoying and endearing anomalies, are what makes Israel so fascinating and dynamic. And as such, they become the educator's magic dust. The fascinating truth about Israel, is that it is always going to be infinitely too broad for one person to grasp. When this is one's educational message, then facts are not our enemy.
This is not to say that the educator's only job is to overwhelm the student! But once freed of one's exhausting "guard duty" against uncomfortable facts, we can focus on what is most important: To act as the "Guide for the Perplexed" by offering frameworks for the student to make sense of what threatens to be babble, and to build Israel into the Jewish identity of the learners.
More information about our "Guide for the Perplexed" – 4HQ – can be found here.
Our reading of the research and our own experience has led us to a few conclusions about Israel education:
1.    If students are to develop an ongoing relationship with Israel that will live beyond their time at school, they need to emerge with a framework to grasp a dynamic and complex Israel, that does not avoid politics but does not fetishize them, and that enables them to explain themselves to their non-Jewish friends or family.
2.    This kind of Israel education requires new or adapted curricula, but far more importantly, it requires teachers who are equipped or trained to teach according to a different approach.
3.    This approach needs to be easily-grasped, ideologically flexible (works for orthodox and reform, left or right-wing), practical (don't need to invest years changing everything!), and perceived as relevant/necessary by the teachers and their institutions.
If I'm being honest, the main reason I chose to make aliya, was because in Israel I had a greater chance of getting a job that wouldn't require me to shave every day. (It was 20 years ago. Designer stubble wasn't fully respectable, and hipster beards were unheard of.)
So there are periods when I shave daily – mostly  when I'm feeling old and don't want all my white tufts to show – and there are periods where I can go a whole week without shaving. I am a crazy wild man, I know.
Yet while the informality of life in Israel perhaps grants me more freedom than I might have in the UK, it does not free me from being misunderstood in at least four different ways.
First, living in a majority Jewish land means that when anyone sees you are unshaven, their first instinct is to wish you long life. They sympathetically assume that you are in mourning, and so that haggard unshaven look is nothing to do with a hangover (or your advancing age) but only due to a loss in the family. When I dispel their side-angled-head with a "nah, I just couldn't be bothered shaving", they look somewhat disappointed.
Second, it is always dangerous to go unshaven between Pesach and Shavuot. It confuses people. They don't understand why it is that I am strictly observing the counting of the Omer, and yet have no kippah on my head. One year I decided to tell people that I was indeed keeping the Omer, and went weeks without a shave. Got a lovely bush going. But then I forgot to shave it come Shavuot and all hell broke loose.
Of course, here in Israel, a man with dark hair and a scraggy beard may well be a terrorist. Most Muslim men in Israel go for the stubbly look, and racial profiling is nothing if not racially predictable in its predictions. My chances of getting double-checked at the entrance to a shopping mall if I'm unshaven rise exponentially with every morning I don't put razor to face.
And finally, if we're talking hirsute cliches, I have learned always to shave before getting on a plane. I'll never forget the time I was stopped by a plain-clothed policeman at Ben Gurion airport. A scruffy-looking bloke in a short coat, unshaven and sneaky-looking, took one look at my three days' growth and made a beeline for me. He identified himself to me as a policeman, showed me his badge, and then asked me, in an unshaven sneaky kind of way, "You got any drugs on you?"
It was kind of surreal. As if a) people hawk their razor blades for drugs, and b) lack of shaving makes you stupid. I told him, honestly yet perplexedly, that I didn't have any drugs on me. And he came back with the classic: "Maybe we should take you off to search you. What do you think? You're looking nervous. Why are you nervous?" Which of course suddenly made me feel nervous. After a stressful few moments, in the end I 'fessed up. I told him he was welcome to search me, but all he would find was a few unused razor blades. "Sorry mate," I said in my best Hebrew, "I'm not a drug-dealer. I just haven't shaved recently."
He put his head at a commiserating angle, and said disappointedly, "Ah, I'm so sorry. Death in the family? I wish you long life."
The online version of this article is abbreviated. To see the full text, hover the cursor over the lines in bold, and a text box will appear.
We need to talk about Israel.
Too often it seems that our conversations about Israel are either too cerebral to be meaningful, or too passionate to be intelligent. We need to be able to bring both our heads and our hearts to bear. This is no easy task, as we face at least three challenges.
Tent or Tank?
How can we easily delineate the parameters of the tent, making it a Middle Eastern kind of tent – that has defined edges, but that is open to all sides?
Universal/Particular
In collaboration with the Rabin Center, top Israeli band HaDag Nachash have just released a brand new song for Rabin Memorial Day.
Entitled "What would have been if?" the song remembers and laments.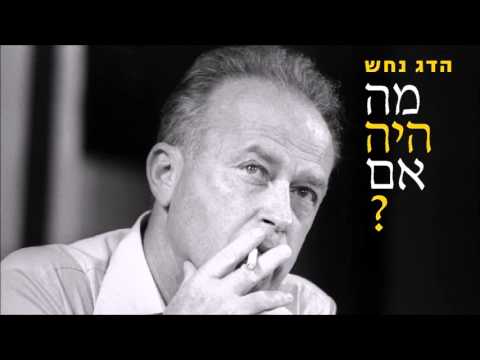 Here is our translation, officially endorsed by the band:
The past we know, some of us even remember
How a few moments after the end of the speeches
We were all as one fixed to the receivers
Until the message reached our ears – and left us without words or utterance
And with a slightly bashful glance we were sucked back into the cycle
Of wounded and licking and wounded and flogging – like a wave
But you should know, that there are moments
When I see high above the Cypress trees
And above the heads of my exhausted People
A bubble floats and inside three words:
"What would have been if?"
The present is known with no need to expand
How it drains and shakes how it pressures with no quiet
And how every winter we race after the left-overs of the left-overs
Because maybe in the summer we'll be running to the bomb-shelters
But know that there are moments
In which I see high above the Cypress trees
And above the heads of my exhausted People
A floating tear and inside three words:
"What would have been if?"
And our untrustworthy future what does it have in store
What more can it bury
Your Six Days blossomed a hundredfold
And nowadays not only we declare victory
And to think that you had the courage to change
And to think you knew how to plant hopes
And to think that you raised up to fly and went far enough to see
And to think that you managed to understand:
"What would be if…?"
[Cross-posted with Times of Israel]
After this last week, walking through Jerusalem as if tiptoeing through a firing range, it was good to return home to the Galilee.
Here in the Galil, I am reminded that the old adage, "Don't sweat the small stuff!" doesn't always work in Israel. Quite the opposite. If I start worrying about the big picture, about the Palestinians, about the delicate social structure of multi-ethnic and multi-religious Israel, about ISIS and about Iran… It's not easy to find solutions or even comfort.
Today I sweated the small stuff.
Much better.
This morning my daughter and I picked up two elderly hitchers, a man and his wife. They had been picking olives on their land, and were returning home with buckets and plastic bags full.
It was tough.
The old lady enthusiastically pushed a gift of a bag of olives into my daughter's lap, giving her a careful and swift explanation as to how to turn them into oil.
We sweated.
For although my daughter's Arabic was good enough to work out how many days to soak the olives, and with what ingredients, one word – accompanied by vigorous hand-gestures – evaded her. We parted with many thanks but no idea as to the key action required for the oil. It wasn't until we reached a good internet connection that we discovered that she had instructed us to shake the bag of soaked olives, and not to crush them. Same kind of gesture…
It was touch and go for a while, but we made it through.
Then this afternoon we went for food. My brother had come to visit from the UK after a short academic conference in Israel. They'd been culinarily so spoiled during the conference that he was desperate for a falafel. We went to my old haunt. Two Arab guys from Dir El Assad, working from the old center of Karmiel. They were happy to see me, and were very gracious to my brother, until one of them found out that we hailed from Manchester, England.
His face clouded over. My face clouded over. We sweated.
For him to meet two fans of Manchester United soccer club, when he was a passionate fan of Bayern Munich (a team Manchester United had famously beaten in the 1999 European Cup Final), was very difficult for him. The bitterness of a historical defeat hung painfully between us as we sat, munching into tahini-soaked falafel in the heart of the Galilee.
He and I still giggled a lot and had a hug goodbye, but it was close.
Back home on Tuval, my brother and I faced the final test. Sitting in the visitor's center of Jonny Stern, tasting his boutique wines. The grapes had been picked from Tuval's fields, the wines had won awards throughout the world, and we were in a bind. Which wine to choose for tonight's Friday night meal, when every single wine we tasted had won some Golden Cluster award from some wine festival around the world?
We sweated.
We sweated the small stuff all day.
It felt good.
(We plumped for the Cabernet Sauvignon Reserve…)
I'll admit that there has been little leading up to Rosh Hashana that leaves me looking forward to the New Year. The extremities of Climate Change, the extremities of Middle Eastern conflicts, the extremities of poverty, refugees, and public discourse.
And then, galloping in on its White Horse, Israeli popular culture comes to lift me up once more. I have been translating Israeli popular music for over a decade now, but today I celebrate the fact that Israel's Song of the Year is untranslatable.
The song "Sweet when I am Bitter" is such a delightful reggae swing through the cutest of Hebrew word play, that it is no wonder it won the listeners' award on top radio station Galgalatz.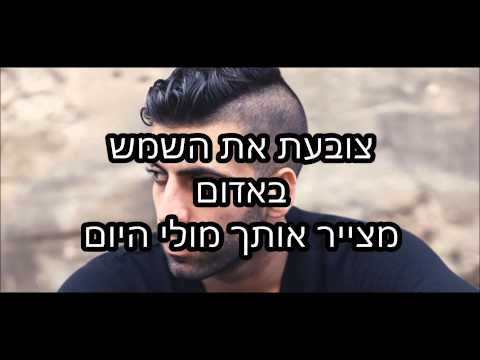 Throughout the song, Eliad Nachum strings together a hidden list of top music stars, like a musical word puzzle of Israeli popular culture. The chorus in particular is a delight.
A direct English translation would have you understand that Eliad is praising his girlfriend while referring to a friend of theirs called Bob: "You create sweetness like Bob, when I am bitter." But the word "bitter" in Hebrew is "Mar", and "Li" indicates the bitterness is mine. In this way we can hear that the Hebrew is hiding the iconic reggae star: "BOB, ksheMARLEY"
As well as playing with pop stars, Eliad touches on the bible, too. "Just tell me, and I'll run into the (lions') den" he proclaims. But while referencing the Book of Daniel, he also gently plants a tribute to beloved performer Gidi Gov: "Rak taGIDI ve'arutz el toch haGOV"
The whole song pays tribute to HaDag Nachash, Eyal Golan, Dudu Tasa, Nomi Shemer, and many more.
I could have done one of Makom's standard video translations, but more would have been lost than captured.
I think this is cause for celebration.
Hebrew culture has now reached such a thickness that even the hit parade is too dense to be easily translated.
Shana Tova!
Cross-posted with ejewishphilanthropy
Yom Ha'atzmaut? Again? This year of all years?
Whenever I approach Yom Ha'atzmaut with a sinking feeling, I always remember the point made by Professor Yosef Klausner:
"For three hundred and sixty-four days of the year we are busy with criticism. We criticize the nation's priorities, and the nation's leaders. We count the many mistakes that our leaders and ministers make… But a nation must have one day in a year that is a real celebration. On that single solitary day, all the prosecutions must cease, and the harsh criticism must stop…" To Full Post
This is the way the elections promises line up so far. With over a month to go, it is interesting to see where Israeli politicians are putting their mouths, so to speak.
As we know, election campaigns are generally focused on persuading the floating voter, and so parties often talk less to their home crowd and more aim to impress newcomers. As such, this laudable open source initiative is revealing. The chart above is taken from the ongoing google sheet, to which the public is invited to report politicians' promises.
In terms of our 4HQ approach, we can see that the vast majority of the promises live within the People/Free areas. 35.5% of promises address economic welfare issues, 13% talk about lowering the costs of housing, and another 2.4 % talk of medical care. Add to that the face that nearly two-fifths of the coalition demands (which make up 20.2% of all promises) also address socio-economic issues, this means that well over half of all election promises made are on what in Israel are known as "chevrati" – socio-economic issues.
Only 6% of promises would fit into the security/peace deals category, compared with 11% of promises addressing corruption and good government. About a third of promised legislation addresses Jewish People issues, such as conversion, the rabbinate, and Haredi conscription to the army – round about 6% of all promises.
So according to promises so far, here is our 4HQ chart of election promises!
The Labor/Tnuah combo has chosen to call itself the Zionist Camp.
Contrary to popular belief, this is not a boutique clothes shop in Tel Aviv, but a political party with serious intentions. Their first introduction to the Israeli public is in this short video that begins with Herzog challenging: "Zionism? Let's talk about Zionism!"
Soon thereafter this very video was "altered" by the opponents of the Zionist Camp.
We present both videos for you, parsing them through the filter of 4HQ, the Four Hatikvah Questions –
I must emphasize before beginning that these are my personal readings of the videos, hence this blog is under my name not Makom in general. We'll all be having a go at this game in the coming few weeks – and you are also invited to add your reading to the comments below!