The Sounds of Israel – Makom music blogs
Israeli pop music is full of hints, comments, and colors of modern-day Israel. This ever-growing collection of blogs and articles draw on Israeli (and sometimes non-Israeli) songs to explore the deep rhythms of Israeli culture.
October 27, 2014 by Robbie Gringras
Here is the thing about the Berlin Balagan and the Milky Moan. They have nothing to do with the city of Berlin or the Milky dessert.
The controversy has been simmering for some time. Young Israelis have been working to attain European passports so as to more easily leave Israel. Berlin is their most attractive and symbolically incendiary European destination. The thought that an Israeli could actively seek to live in the Land of the Holocaust sends shivers down Zionist spines.
The rhetorical stakes are high.
Add to this the Milky rhetoric. An uproar began when it was revealed that the cheap Milky dessert created by Strauss Dairies – one of the early mainstay industries of the fledgling State of Israel – is available at a far cheaper price in Berlin, than it is in Israel. This in itself is not a great surprise. Nearly everything in the shops in Israel costs far less outside of Israel. You can even buy those Osem yellow crunchy things that you put in your soup for less in London than you can in Lod.
The "Milky Protest" insisted that the lower price of a dessert in Berlin was symbolic of the incredibly high cost of living in Israel. Of course for those opposing this critique of the cost of living – politicians responsible for it mainly –  the "Milky Protest" was symbolic of something else. It was symbolic of the trivial minds of empty people who contemplate or even commit Yerida (emigrating from Israel).
Combine the sacred cows of Holocaust and Yerida, together with the increasingly evident but wholly untended issue of socio-economic hardship, and inevitably you find more heat than light. This cartoon by Shay Charka, adding Milky cartons to "Shoes on the Danube" memorial offer a measure of the mainstream outrage.
Charka's hyperbolic critique is reinforced by more extreme expressions of the Berlin Milky protest. Emboldened by the discourse of yerida (and no doubt encouraged by the way in which establishment Zionist organisations have taken to embracing not rejecting "Israelis living abroad") one group brazenly presents its relationship to the State of Israel as nothing more than a financial transaction between customer and server: "Waiter!" cries the facebook meme, "There's a fly in my Country." Make no mistake about it, urges the small print, "Just as you would exchange your soup that had a fly in it, so it is entirely your right to move on, and exchange a State that is rotten from within."
This black-and-white argument, between idealist Zionists versus empty nihilists, was bound to get more interesting the moment people started singing about it.
Here is a wonderfully upbeat and irreverent song and clip from the Israeli band Shmeml, who don't look to me to be making yerida any time soon. But they make it very clear from the outset that many of their friends have…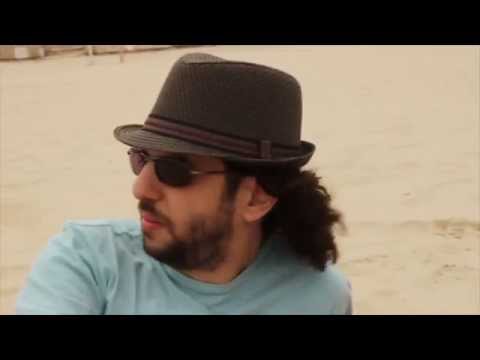 "Let's be honest", the bald band leader invites:
Grandma and Grandpa didn't come here out of Zionism
They fled here because they didn't want to die
And now they realize that it's not really life here
So ideology is not an issue: What is at issue is the cost of living. And this is too high. Hence the same grandparents who fled to Israel for a life, now encourage their children to leave the same country for a better life.
This might be seen as further reinforcing the "fly in my soup" image of the protesters, until one looks to the song's hyper-Zionist idiom. In the space of one verse and chorus it manages to reference Israel's National Anthem, iconic liturgical references to Jerusalem, and even Naomi Shemer's Jerusalem of Gold. For someone praising life in Berlin, this is rather Israel-centric language to be using!
Which is of course its main underlying point. The singer is not looking to leave Israel – he loves the land and the language. He would happily hang out by the Kinneret all day. ("If there is any of it left", he wryly comments, either in reference to its drying out, or to the way in which private pay-through-the-nose beaches have occupied every inch of its beaches).
Most "milky protesters", like the tent-dwellers of the 2011 summer protests, do not wish to leave Israel. Indeed most statistics (notoriously difficult to verify) point to the fact that very few young Israelis are actually emigrating. Their protest is not against Israel or against Zionism. If anything theirs is a Zionist call to put the State back into the Jewish State, rather than handing it over to the super-rich whose allegiances are only to profit and not the People.
In this sense this second song, ostensibly attacking the pro-Berlin crowd, would seem in the end to be supporting their sentiment.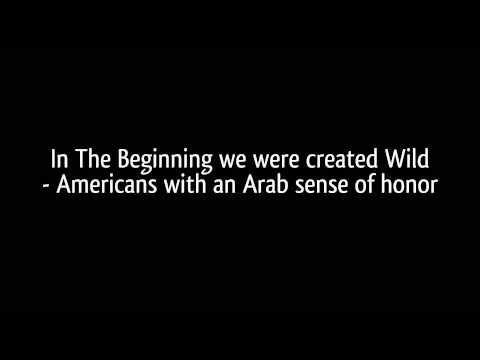 "This Ain't Europe" speaks street. It tells the hipsters and the rich girls that they won't feel at home in Berlin. The threat of anti-semitism is as thinly veiled as the first song boldly decries its misuse by politicians (They once again pin on me/The yellow star like a medal of honor"). The assumption behind the second song is that those aiming for Berlin are not rejecting Israeli financial policy, but Israeli culture. Israel ain't Europe, the song chides. Here life is loud, we are Americans with an Arab sense of honor, but life here is addictive.
In this sense the two songs agree with each other. They both love Israel.
It is in listening to the different musical styles of the songs that it comes clear their disagreement is over a far deeper conflict than yerida.
The Ashkenazi/Mizrachi divide.
While "Here it ain't Europe" mixes classic Israeli accordion and clubbing sounds, its singer – Margalit Tzanani – places it firmly in the Mizrachi musical genre. The rhythms, her trilling vocals, and Tzanani's decades-old reputation as a Mizrachi musician and cultural icon, do not let us ignore the Mizrachi call to the Ashkenazi "Miss Hipster".
It is, after all, only the Ashkenazi Israeli who will find an easy life in Europe. First, in an irony that is almost nauseating, an Ashkenazi Israeli is more likely to be able to obtain a European passport, since his or her grandparents are more likely to have fled the Holocaust from there. Second, the less "Middle Eastern" one looks in Europe these days, the more likely you are going to fit in.
The Shmeml boys unconsciously affirm this Berlin trend as Ashkenazi, when they level with us that their Grandparents fled for their lives for Israel, not necessarily driven by Zionist ideology. This was certainly the experience of most Ashkenazi immigrants to Israel. But the vast majority of Mizrachi Jews made aliya out of a desire to rebuild Zion. Very few Jews from Morocco "fled" to Israel.
And it is underneath these deep wounds in the Israel psyche – that of continued Ashkenazi hegemony ignoring Mizrachi needs, and that even more basic fear of abandonment that the threat of yerida awakens – that the urgent needs for social and economic reform will be buried once more…
Singer-songwriter Yonatan Raza'el went to the shiva house of the Frankel family, after the murder of their son, Naftali Frankel. Later at a concert he confided that Rachel Frankel, Naftali's mother, found him sitting in a corner and said to him: "Yonatan, I don't know if you know this, but all we have to say now is "I am unworthy of all the kindness that You have so steadfastly shown Your servant."
She was both quoting from the book of Genesis 32, and also from Yonatan's award-winning song: Ktonti – I am unworthy.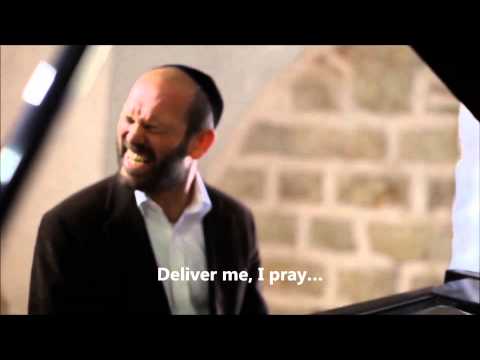 May 15, 2014 by Makom
It may be fair to say that while most Israelis were surprised at the conviction of Ehud Olmert, and even at Olmert's involvement in illegal activities, few Israelis were surprised to learn of corruption in the higher echelons of the State. After all, Ehud Olmert is far from the first minister of government to be sent to prison for corruption-related charges.
Here are HaDag Nachash's top three songs of political corruption…
"Only Here I feel at home, although I'm angry about the corruption" (in the days when Makom was called NACIE…)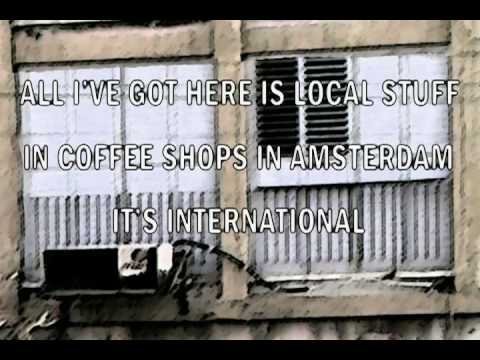 "I've had it up to here with political parties…" The FishSnakers' take on Meir Ariel's timeless lyrics.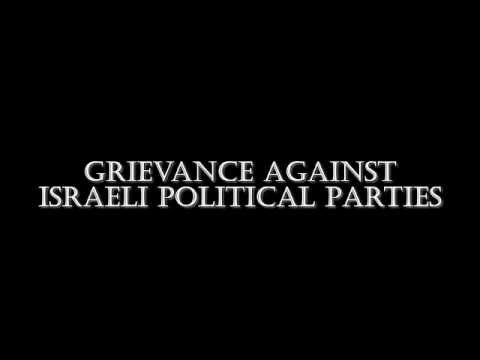 Raging against the machine… it's time to wake up… (click on captions for subtitles we provided)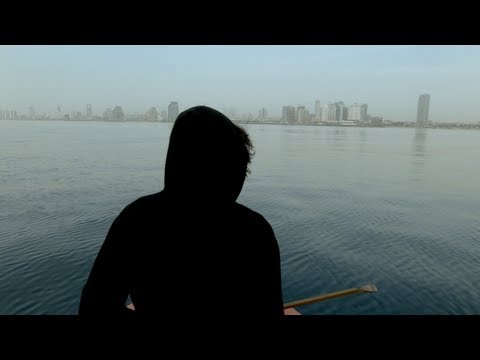 Originally published 2007
In Eurovisionland, things like this aren't supposed to happen.
In Eurovisionland everybody is smiling, all songs are catchy, and boom boom bingabang is a challenging lyric. This year, it's all going to be different. And it's all Israel's fault.
The Eurovision Song Contest is Europe's leading annual song contest, drawing huge numbers of viewers, and the continent's greatest musical talent. Every country selects their own favorite original song, and sends off their hero to compete for the crown of the best song in Europe that year. Unlike X Factor, the emphasis here is on the song-writing itself, and not necessarily on the performer.
 
Are HaDag Nahash coming to perform for you?
Why not make sure that everyone enjoys their lyrics as well as their music?
All you need to do is set up a screen above the stage, a computer projector, and download these powerpoints…
Grievance against Political Parties
Then all you need is someone who is a fan of the band, whose Hebrew is as good as their English, and who has a spare finger to keep clicking…. You can find a few more tips here in our section on booking Israeli bands.
Two more things:
Please keep our logos on the slides – we're not asking for any payment, just acknowledgment.
Find out more about HaDag Nahash from their official site, here.
November 28, 2013 by Robbie Gringras
Along with the heart-felt tributes to Arik Einstein, there has been a fascinating undercurrent of emotional hoarding on the part of some Israelis. Assuming that no one outside of Israel has ever heard of Arik Einstein or any of his songs, they then make a further assumption that it is their job to explain what he and his music meant. Yet after this double-assumption, everything closes down. Writes Israeli-born Liel Leibovitz: "I have nothing to say to you about Arik Einstein. I'm sorry to sound like a prick, but you wouldn't get it." It's an extreme comment, but sums up a prevailing sentiment. Those non-Israelis, they won't get it.
There is something rather beautiful and also sad about this kind of response. The character and the music of Arik Einstein made its impact in the way the best of art should: Through our hearts. His music touched millions, each of whom received it as if created for them alone. This is the paradoxical magic of art. As a result, when feeling his loss, it is a personal emotional loss that – when we are sad – we sometimes fight to "own". "You wouldn't get it," is a perfect way to maintain the purity and unique authenticity of my pain. To Full Post
September 25, 2013 by Robbie Gringras
I've been doing a lot of HaDag Nahash recently. As part of my work for Makom I've been translating the latest album at the band's request, and preparing translation projections for their show at the opening of London's new JW3 building. Lots of bilingualising and cutting and pasting.
Then a couple of nights ago I took my daughter to see a gig of theirs, at the outdoor amphitheater in Binyamina. Standing there, bopping and singing with my thirteen year-old as I had done some 11 years ago with my then-fourteen year old son at Limmud UK, I was struck by three thoughts.
HaDag Nahash have been going a long time, they keep getting better, and their work has helped me live and thrive in this strange and wonderful country. To Full Post
October 18, 2012 by Anton Goodman
Izhar Ashdot is an Israeli rock legend, a founding member of Tislam, the most successful Israeli band of all time, and a solo performer in his own right. He has long been a left-wing activist and often performs at Meretz (left-wing social democratic political party) rallies.
Generally an adored musician, Ashdot has found himself in the center of a controversy that is rocking Israeli society in a different way than he is used to. This week the Director of Galatz גל"צ, one of the two nationwide radio stations operated by the IDF, ruled that Ashdot's latest song עניין של הרגל "A Matter of Habit" could not be performed or played on the station.
While Galatz is an army radio station run by the Ministry of Defense, this has not stopped it being a voice of free expression and a lynchpin in the cultural development of the State of Israel. For Galatz to censor or ban a song is almost unheard of. And banning an Izhar Ashdot song… unthinkable.
I had already heard rumors on the blogosphere as to the problematic nature of the song including a couple of open letters from would-be politicians/minor celebrities questioning Ashdot's thinking; but until Galatz banned the song I hadn't taken the time to listen to it.
With a fellow Israeli in my office I pulled the song up on YouTube and we watched the official music video.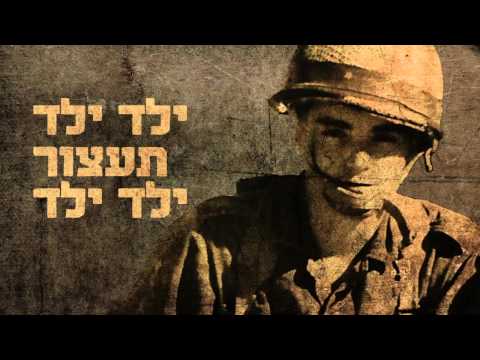 There is no doubt this is a painful song which sets its sights on Israeli society and in particular the Army for creating a culture of fear and hatred which make killing "a matter of habit". This exaggerated and one-sided criticism tempers a deeper message in the song, as Ashdot really seems to be saying that we have backed ourselves into a corner, convinced ourselves that it is us against the World and placed our existential threats on a pedestal that has become identity defining.
Ashdot claimed in an interview that, "A song becomes political when it is treated in that way." But some might argue that a song becomes political when it contains the line, "Patrolling all night in the Kasbah of Shechem. Hey what here is ours and what is yours?"
We have a habit in Israel of making valid points in such strong words, sometimes even extremist, that the original message is lost. (As an aside, in America I have found the exact opposite: valid points made in such weak, consensual language that I can no longer identify the original message.) Peace Now is against Settling the West Bank, a legitimate opinion, yet they often portray Settlers as the enemy and use overly painful terms in describing their opponents.
Likud often questions the validity of biased human rights organizations run by Israelis who are funded by foreign governments, again a legitimate opinion, but by framing these organizations as traitors, the argument loses its own validity. Ashdot has fallen in this trap.
He ends the song with the words, "To learn how to love, is a matter of delicacy", and it's a shame that he hasn't heeded his own advice. For, with all the delicacy of a hammer Ashdot has saddened and angered mainstream Israel with an apparent attack on the most beloved institution (the IDF), when he could have artistically side-stepped naming names and had a deeper effect. We can't really blame him, it's all a matter of habit.
The writer is Makom's Community Shaliach and Israel Engager in Greater Washington
July 22, 2012 by Robbie Gringras
A couple of years ago HaDag Nachash came out with a song that took a swipe at the cultural and political choices of most Israelis. Consolation Song critiqued the way in which Israeli music – and the tastes of its listeners – had begun to run away from any engagement with the world. "Best not to stay up all night worrying about things," rationalized the song, since there's "no solution anyway. Better to sing consolation songs."
A combination of fear at what clear-eyed critique might reveal, and a general moral laziness was leading people to kick back, hang out, and enjoy a vacuous kind of dance music. The song was performed in a virtuoso replica of the very genre HaDag Nachash were critiquing. Namely, party-mood, bazooki-tinged clap-fest Mediterranean music. 
June 11, 2012 by Robbie Gringras
Thinking towards the Global Jewish Forum on Liberalism and Zionism.
One song and two clips has got me thinking.
Here Ella Fitzgerald sings Don't Fence Me In. It's a jaunty declarative and celebratory song, loving the open spaces, remembering the pioneering days of being able to walk freely in one's own land. On the one hand it extols freedom, and on the other hand it extols sovereignty – the ability, right, and power to do as one wishes on a huge swathe of land.